AARP supports House Bill 400, the "same day voter registration bill." Under the bill, Delawareans can register to vote and cast their ballot on the same day. The bill is aligned with AARP's policy on voting issues and would benefit Delawareans of all ages, encouraging more engagement with the voting process.

AARP believes that the right to vote, along with full and fair representation, is the most basic of all political rights. Yet voting can be difficult. Long lines, voter identification requirements, and a shortage of early voting opportunities can make it challenging for people to make their voices heard by voting. In fact, a 2015 study by the CalTech/MIT Voting Technology Project estimates that long lines deterred at least 730,000 Americans from voting in the 2012 elections. Americans spent 23 million hours in line to vote in 2012, costing an estimated $544 million in lost productivity and wages.

The bill is particularly important to Delawareans age 50 + and their families. Those in long-term care facilities may lack adequate transportation to make several trips for registration and then voting. Family members who are caregivers for an older relative may also have challenges with registering to vote because the time commitment associated with family caregiving. Young people busy with college and work may also miss the opportunity to make their voices heard. The bill would alleviate some of these challenges Delawareans of all ages have with voting.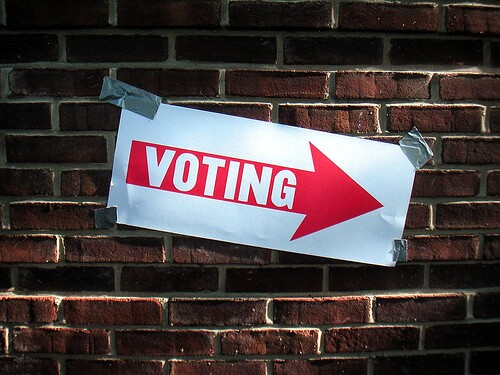 AARP encourages all Delawareans, but especially those age 50 and over, to vote in all Delaware's 2018 elections on issues important to them such as Medicare, Social Security, caregiving and more. Pledge your vote at www.aarp.org/vote.