Gov. Carney and State Elected Officials Will Give Words of Support on issues pertinent to those age 50+.
AARP Advocacy Volunteers from all three counties – New Castle, Kent and Sussex – will meet with state officials on March 13 for AARP's Annual Advocacy Day. The volunteers will begin the day with a motivational session and words from Governor John Carney.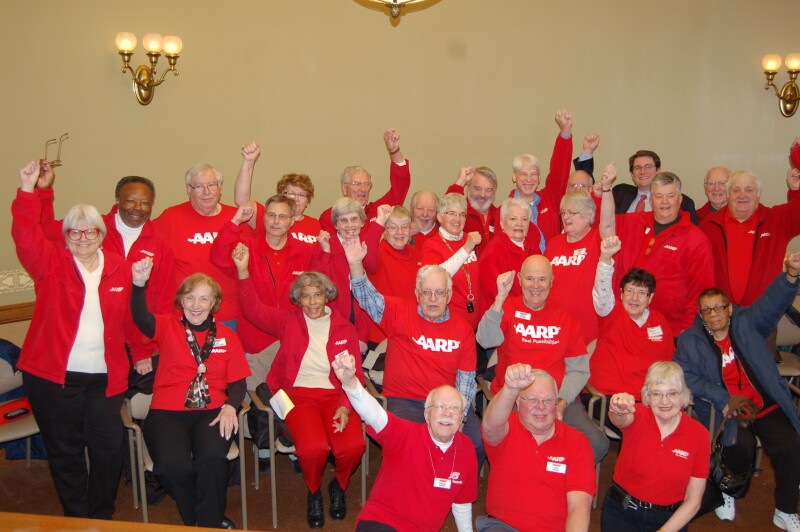 The group will also give the AARP Capitol Caregivers Award to Rep. Ruth Briggs King and Rep. Deborah Heffernan. AARP recognizes state legislators from both sides of the aisle with this award for their work to support and advance common-sense policies that help older Americans remain in the homes and communities.
AARP's Advocacy Day coincides with the introduction of "Share the Care," or Senate Bill 27, which will make it possible for a direct care worker, or aide, to give medication at the direction of a family member. Delaware law does not currently allow for this. The family caregiver often has missed work time to run home and administer medicine – or the patient is forced to miss necessary doses of medication. "Share the Care" would help support Delaware's 123,000 caregivers and improve the quality of life for the patient and caregiver.
AARP advocacy volunteers represent not only 185,000 AARP members in the First State, but also Delawareans age 50+ who have a high voting turnout rate. During the 2016 elections, more than 90 percent of registered voters over age 50 went to the polls.
As the volunteers fan out at Legislative Hall by 2 pm on March 13, their goal will be to increase awareness and support for "Share the Care" act which AARP is working with a statewide coalition of partners to pass. Throughout the day, the AARP advocates will also thank members of Delaware's House and Senate for all they do for their constituents age 50+.
AARP State President George Meldrum noted, "When we visit with our legislators during our AARP Advocacy Day, we have an opportunity to build and solidify relationships. We also can make them aware of issues that are bubbling up in communities."