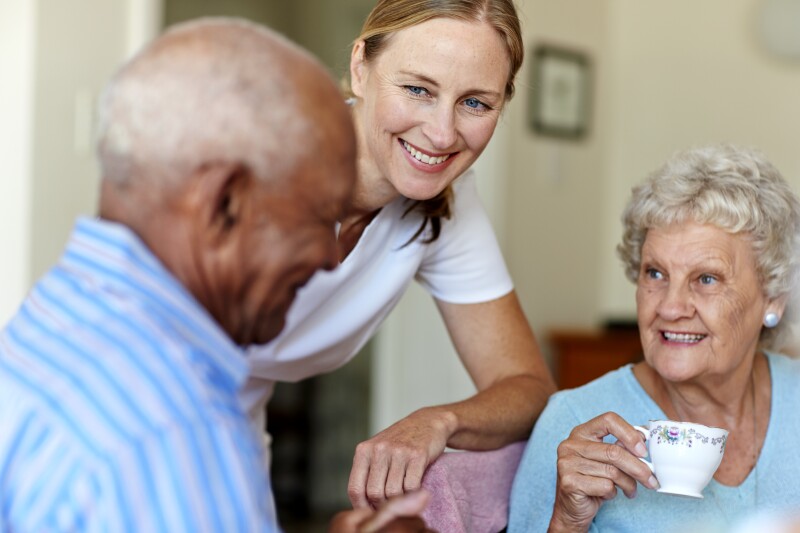 AARP Delaware called on Delaware's leadership to take additional actions to save the lives of nursing home residents and staff as COVID-19 continues to attack the state's long-term care facilities. In a letter to the Governor's office, AARP recommended commonsense policies Delaware can implement to combat the virus in nursing homes and keep residents safe and connected:


Ensure an adequate supply of personal protective equipment, and its proper use per CDC standards.
Improve transparency focused on daily, public reporting of cases and deaths in each long-term care facility, so families can get the information they need to protect their loved ones.
Require access to facilitated virtual visitation, and establish timelines, milestones and accountability for facilities.
Ensure quality care for residents through adequate staffing, oversight, and access to the Long-Term care Ombudsman.
While Delaware has made notable progress in prioritizing testing for residents and staff, much more must be done, many of our loved ones have lost their lives, and many more have endured months of isolation without access to their families or advocates.

Nationwide, more than 70,000 residents and staff of nursing homes and other long-term care facilities have died of COVID-19 since the pandemic began. Nursing home residents and staff account for 60 percent of COVID-19 deaths in Delaware.

With Congress now at an impasse on negotiations for another federal COVID-19 response package, and Delaware finalizing plans to re-open facilities to in-person visits, Delaware's leadership must step up to save the lives of seniors now.

AARP's full letter is HERE https://documentcloud.adobe.com/link/review?uri=urn:aaid:scds:US:a5c9dc4d-d1ef-49d1-b839-0fe9923f1d54