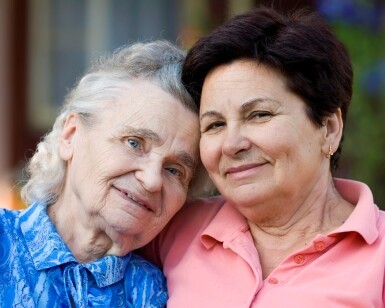 Caring for a loved one? AARP Delaware is distributing a wallet card that spells out new support for family caregivers under a state law that took effect this year.

The CARE Act, which took effect on Jan. 1, 2017, makes sure caregivers are recognized when their loved ones go into the hospital and as they transition home.

Under the CARE Act, hospitals will:

Allow patients to designate a caregiver
Notify the caregiver when the patient is going to be discharged
Give the caregiver an opportunity for instruction and demonstration of the medical tasks required when their loved one returns home.
AARP Delaware went to work with a statewide coalition of partners to make the CARE Act a reality, because supporting caregivers is a top priority for all of us.

There are about 123,000 caregivers in Delaware, and they provide about $1.58 billion worth of unpaid care annually. Nearly half of state residents 35 and older say they have at some point served as family caregivers. Delaware's 60-plus population is growing faster than other segments of the population, and the number of disabled people is expected to rise as well, increasing caregiving demands.

For a copy of the wallet card, go to action.aarp.org/DECareAct.