February is Black History Month, and to celebrate, AARP Delaware and AARP Pennsylvania are teaming up with the Colored Conventions Project (CCP) to commemorate Douglass Day, the birthday of Frederick Douglass. The day of events begins with a celebration at University of Delaware, with a special reception later in the afternoon at the African American History Museum in Philadelphia.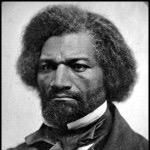 CCP, housed at University of Delaware, has been working to research what are known as the Colored Conventions. From 1830 until the 1890s, already free Black people came together in state and national political meetings called "Colored Conventions." Before the War, they strategized about how to achieve educational, labor and legal justice at a moment when Black rights were constricting nationally and locally. After the War, their numbers swelled as they continued to mobilize to ensure that Black citizenship rights and safety, Black labor rights and land, Black education and institutions would be protected under the law.

The written notes from these meetings are transcribed by volunteers into computers to ensure they are preserved and that the story can be told for generations to come. According to the CCP, more than 1,500 volunteers have worked on over 700 pages of text creating an historical record that is benefiting students and scholars alike.

"The Colored Conventions Project has partnered with the Smithsonian and the National Museum of African American History and Culture in DC to encourage everyone to participate in transcribing the Freedmen's Bureau archives" said Denise Burgher, a leader on the project.

This nationwide project has a presence in Delaware, and AARP is a key collaborator for the project's Douglas Day celebration. The public can attend a read-a-thon in celebration of Frederick Douglass and his legacy. The readings will focus on the work of Douglass and his life, including stories of his family in context to the Colored Conventions. The readings also encourage literacy, a key goal of the conventions. A reception in Philadelphia will follow the read-a-thon later in the day.

SAVE THE DATE:

When: Thursday, Feb. 14, 2019

Where: University of Delaware, Morris Library, 11 am – 1 pm

African American Museum, Philadelphia, 4 pm – 7 pm

To learn more about Douglass Day or find out how to volunteer, please visit the event page http://coloredconventions.org.