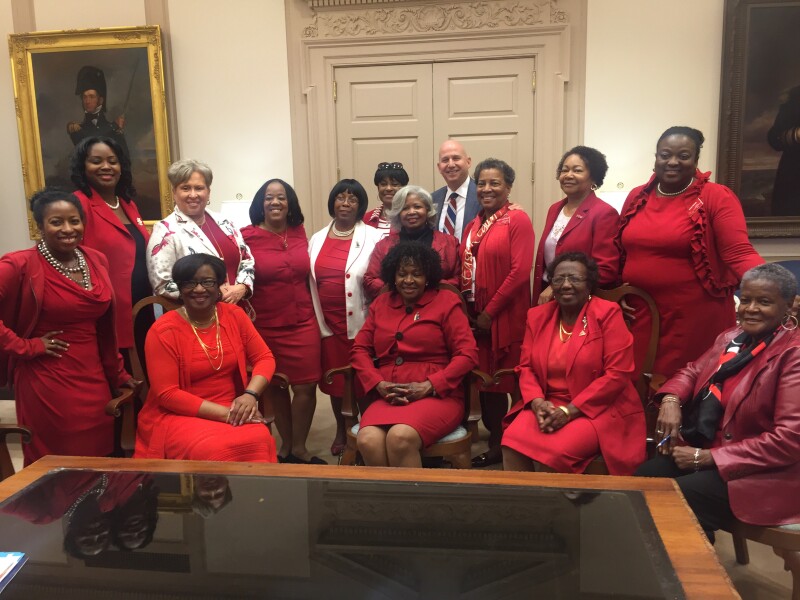 As part of a long-range strategy, AARP Delaware invited a dynamic group of women to the table and initiated a collaborative venture with the Wilmington Delaware Alumnae Chapter of Delta Sigma Theta Sorority, Inc. Delta Sigma Theta is a predominantly African-America sorority whose agenda is built on community service. The sorority boasts more than 900 chapters worldwide, and has initiated over 250,000 members. This collaborative effort allowed the state office to weave the key areas of multi-generational, multicultural and the movable middle into all they did with the well-known sorority.
The partnership helped forge new connections in state government and across communities. The Deltas have proven to be great advocates, showcasing the power of their volunteers and achieving great results.
The organization gave AARP an opportunity to participate in their Lobby Day at Legislative Hall in Dover, DE, and worked diligently to ensure the CARE Act passed. They were also great self-starters when they initiated a letter-to-editor campaign with messaging and media guidance from the state office.
During Deltas recent Financial Fortitude Summit, they took on the topic of Fraud by hosting a panel of experts from the Social Security Administration and State Police. AARP staff moderated the panel. It was an effective way to enhance awareness of AARP's Fraud Watch Network and solidify the partnership.
Moving forward, the AARP Delaware staff and Executive Council look forward to continuing to work with these champions on caregiving and many more issues.
"Delta Sigma Theta and AARP unearthed some great synergies while working together this year," said Sarah Harrison, Chair of the Delta's Physical & Mental Health Committee. "We are looking forward to continuing to build on the foundation for years to come, to make life better for all the generations to come."