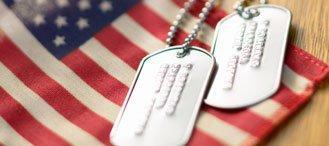 The U.S. Treasury Department is sending out stimulus payments, known as Economic Incentive Payments (EIP), to 4 million Americans through a debit card. These VISA cards arriving in a plain envelope from "Money Network Cardholder Services" at Meta Bank require your Social Security Number to activate. And that's the rub.

Anytime money is involved, scammers will come up with more ways to grab it. Now that these debit cards are hitting mailboxes, it's offered scammers a new opportunity to try and steal your money and personal identity.

Don't toss this stimulus card in the trash; however, be very careful in how you activate it. Specifically, be sure you call the correct telephone number listed on the letter where the card is attached. Do not use a number you simply find on an Internet search because scammers can place fake customer service phone numbers online to deceive people.

And with Veterans and Military families twice as likely as civilians to be targeted by con artists, do not give your PIN, EIP debit card number or Social Security Number to ANYONE that calls or texts you asking to verify the receipt of your card. Make sure to fully read the terms and conditions included in the card's instructions to understand how it operates and where you can use it.

Be a fraud fighter! If you can spot a scam, you can stop a scam. Report scams to local law enforcement. For help from AARP, call 1-877-908-3360 or visit Operation Protect Veterans at AARP's Fraud Watch Network website: www.aarp.org/fraudwatchnetwork.