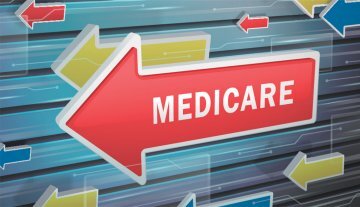 AARP is encouraging all seniors to review their Medicare health and prescription coverage during this year's Medicare Open Enrollment period—October 15 th through December 7 th—and compare plans to see if there is a plan that better suits their health needs for 2019. Some people may be able to reduce their prescription drug costs substantially by switching to a different Part D plan.
"Medicare health and prescription drug cost-sharing can vary widely between plans for the same drug or service from year to year," said Lina Walker, PhD, Vice President in AARP Public Policy Institute. "We strongly recommend that everyone look at the Annual Notice of Change from their insurer and understand all of the changes to their plans, if any. People should have received these notices by September 30."
Medicare plans often change their cost-sharing and coverage benefits every year. For instance, plans typically change their drug formularies each year, which can lead to considerably higher out-of-pocket costs for seniors if they stay with the same plan. Family caregivers can also use this opportunity to help their loved ones find the best health and prescription drug coverage, Walker added.
6 New Improvements Coming to Medicare for 2019

Medicare Part D doughnut hole closes for brand-name drugs.
No caps on coverage for physical, speech, or occupational therapy.
New Medicare cards without Social Security numbers.
New features and tools on Medicare.gov.
New Medicare Advantage benefits for eligible enrollees, which could include: meal delivery, transportation to doctor appointments, home safety devices, in-home assistance, and more.
Extra time to switch to a different Medicare Advantage plan or return to original Medicare.
Changes You Can Make During Open Enrollment

Switch from traditional Medicare to a Medicare Advantage plan, or vice versa.
Switch from one Medicare Advantage plan to another.
Switch from one Medicare Part D prescription drug plan to another.
Drop Medicare Part D prescription drug coverage.
Join a Medicare Part D drug plan if you didn't sign up when you were first eligible.
"We know that roughly 80 percent of people stay in the same Medicare plan year to year," said Walker. "But those who do change usually choose plans that reduce their costs. With so many people struggling with high prescription drug prices, people really should be looking at all of their Medicare plan options each year."
Help Is Available
Free help is available to people during Open Enrollment:

Resources