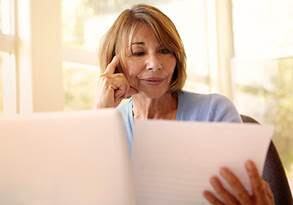 Our nation has been hit hard with the coronavirus, and Delaware is no exception. Being isolated at home can be overwhelming. But you're not alone. Resources are available to help with your health, meals and stress.The state has postponed the state primary election from April 28 until June 2. Your tax filing deadline has been extended to July 15. News is coming out daily and hourly. Even by the minute.

Gov. Carney also gave Delawareans some guidance, "Stay at home whenever possible. You may have to go to the grocery store or medical appointments, but adhere to appropriate social distancing. We want to stem the rate of spread among our community and make sure hospitals can handle the surge in volume that may come with COVID 19.""We know this is a startling increase for Delawareans to see," said Delaware Health and Social Services Secretary Dr. Kara Odom Walker, a practicing family physician. "It is an indication of spread that we expected to see, but it is also reflective of the state's increased testing capacity which is leading to more results – both positive and negative. It also shows us why we need Delawareans to stay home and stay safe. We all must end unnecessary contact with others, practice stringent social distancing, go out for essential groceries or prescriptions only as needed, and go to work only if we are in an essential business. We will get through this, but we must do it together."

She also noted that If you think you have been exposed to someone with COVID-19, or have symptoms of illness, make sure to distance yourself from others, particularly vulnerable populations. This includes people 60 years of age and older; people with serious chronic health conditions such as diabetes, lung disease, heart disease; or those who are immunocompromised.Where to get help:

· Delaware has set up a Public Health Call Center to help with inquiries surrounding COVID 19. Call 866-408-1899 and a page on the health department's website that includes up-to-the-minute information on this issue.

· www.211.gov connects you with numerous health resources and volunteer opportunities to help with COVID 19.

· Visit Delaware's Health and Social Service page for financial resources, health information and more for those who are aging or for adults with physical disabilities

· The Delaware Senior Guide offers information and resources for agencies that assist with Delaware's older population. You can even speak to a Care Advisor by calling (855) 634-2679.

· If you need resources in Spanish, The Latin American Community Center can be your go-to information site.

Want to help?

· AARP is focusing on neighbors helping neighbors at AARP Community Connections

· Volunteer opportunities to help can be found at Volunteer Delaware

· Sign up for Governor Carney's newsletter to receive news from his office regularly. The Governor also has a Facebook page @JohnCarneyDE for up-to-the-minute news on COVID 19.

Delaware Food access resources:

· The Food Bank of Delaware provides nutritious foods to Delawareans in need. They also are seeking volunteers to help with food delivery services and more.

· Meals on Wheels of Delaware works with volunteers and local agencies to provide and deliver meals to almost 4,000 homebound seniors in Delaware.

While you're home, gets some culture and stay fit:

· The Delaware Art Museum has their collection online!

· The YMCA of Delaware has gone virtual! Register for online fitness and more!

· Delaware State Parks encourages you to get outside but protect yourself