AARP and a statewide coalition of partners worked diligently to introduce the Share the Care Act into the 2018 legislative session. The group fought hard for the bill, which would allow family caregivers to get the help they need as they balance family, work and caregiving. For a variety of reasons, the bill never made it out of committee. AARP is already building another strong grassroots effort for next year to re-introduce this important piece of legislation and ensure it passes.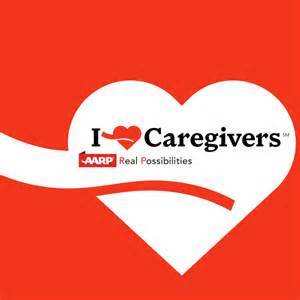 Almost every family faces a very common dilemma at some point--a loved one needs care during the day, but family members cannot be there 24/7. Many families hire an aide to fill in the gaps. But Delaware state law does not permit aides hired through an agency to give medicines. So the caregiver must leave work when the patient is due for their medication. The missed worked time can be stressful for everyone involved. It's time to change the law and allow families to get the help they need.
We will continue to work to ensure that family caregivers can get the help they need to care for a loved one at home. Consider these statistics:

Delaware has 123,000 family caregivers.
Almost 3/4 help with medications and medical tasks.
More than 1/2 work full or part-time.
More than 90% want affordable options for paid help to give family caregivers a break.
AARP's support of Senate Bill 262 is part of nationwide AARP effort to make life better for family caregivers. In 2016, AARP Delaware and many others teamed up to pass the CARE Act. The law provides more supports for unpaid family caregivers. The bill was heavily supported by a statewide coalition that included AARP, the Delaware Aging Network, Alzheimer's Association Delaware Valley Chapter, Delaware Association of Home and Community Care, Delta Sigma Theta Sorority Alumnae, and Delaware Developmental Disabilities Council, along with numerous other healthcare and social service agencies. The CARE Act makes hospital discharge less stressful by giving patients the opportunity to identify a caregiver; and offering instruction / demonstration of the care needed once their loved one returns home.
If you are a family caregiver, you can share your story at www.iHeartCaregivers.com. AARP also provides a Caregiving Resource Center with tips and tools to make caregiving successful.