By Helen Altonn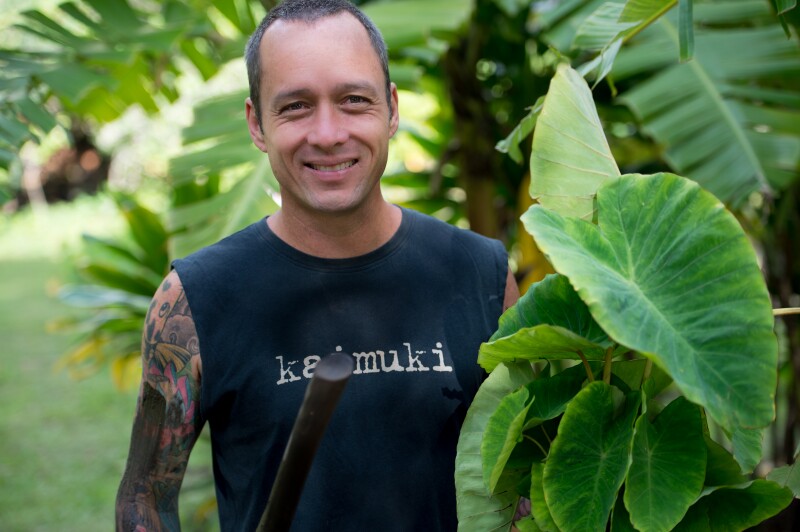 Bringing people together from Hawaii's diverse ethnic groups for food, story-telling and travel are the "Family Ingredients" of a PBS Hawaii program hosted by Ed Kenney, acclaimed Hawaii chef and restaurateur.

"It's hard to pinpoint what this show is," he says, noting people ask: "'Is it a food show? Is it a travel show? Is it a genealogy type of show?' Yes, it's all three."

AARP Hawaii is among the co-sponsors of the Emmy Award winning series, which began June 22 with six half-hour shows on PBS Hawaii and PBS stations nationwide. The premier show explored stories, traditions and misunderstandings about one of Hawaii's most famous food items: Poi.

The "culinary adventures" stretch from the Hawaiian Islands to Okinawa, Tahiti, California, Japan and Puerto Rico, showcasing ethnic specialties, farmers, producers and families in scenic locations.

Kenney, a strong supporter of local farms and a leader in Hawaii's food industry, says he isn't too fond of "competitor food shows" that have cropped up over the past decade and dominate television. So when producers approached him with the idea of telling the story of Hawaii's ethnic communities through food, he was intrigued.

"Food is just one part of each episode and story-telling" he points out. "That's why it's named 'Family Ingredients.' It takes you through a journey of individual families, traditions and interesting characters along the way. You see incredible parts of the world."

On the next show, on August 3 (7:30 p.m.), Kenney and chef Alan Wong travel to Japan to look into origins of Wong's favorite childhood dish and a favorite in Hawaii – Miso Soup.

In the last episode, on August 10 (7:30 p.m.), entertainer Tiara Hernandez accompanies Kenney on a culinary journey to Puerto Rico—her first visit there-- to learn more about her heritage and history of Arroz con Gandules (the country's most popular rice dish.)

In earlier shows:

Okinawa was featured with Soki Soba, a blend of noodles, soup and pork spare ribs reflecting "the spirit of the Okinawan people."
A crew member of Hawaii's Polynesian canoe Hokule'a reunited with family and Poisson Cru, Tahiti's national dish, when the canoe stopped at his ancestral home during its round-the world voyage. Poisson Cru is raw fish marinated in lime juice and coconut milk.
Big Island cowboys (paniolos) showed how they make beef jerky called Pipi Kaula and their lifestyle—including music and food-- was traced to origins in California adobes.
Kenney is the son of Broadway performer Ed Kenney and hula dancer Beverly Noa, renowned Waikiki entertainers of the '60s and '70s.

The series is directed by Ty Sanga and produced by Heather H. Giugni, Renea Veneri Stewart and Dan Nakasone.