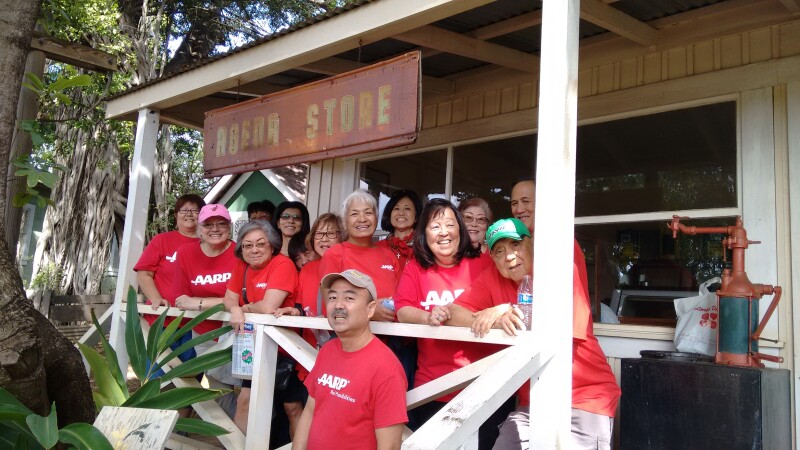 Learn about old Hawaii and how the latest news gets to your doorstep, and connect with others in the community at two special tours for AARP members and guests.

AARP Hawaii is offering a discounted tour of Hawaii's Plantation Village in Waipahu on Tuesday, May 23 rd at 12:30 p.m. The cost is $5, a $3 discount off the kamaaina adult admission of $8. We are also providing a sampling of some of the common foods eaten by plantation workers. (Note the food samples are not a full meal and we recommend eating before you arrive.)

Hawaii's Plantation Village is an outdoor museum telling the story of life on Hawaii's sugar plantations. The village includes typical homes of the different ethnic groups who worked on the plantations and community buildings like the plantation store, infirmary, bathhouse and the manager's office.

After the tour, participants will talk story and sample kalua pig, nishime, noodles and adobo, typical ethnic foods eaten by workers.

To reserve a space on the tour go to http://www.aarp.org/states/hi/stateeventdetails.eventId=609472&stateCode=HI/

On Thursday, May 25, AARP members and guests can also tour the Honolulu Star-Advertiser printing plant in Kapolei. The free tour starts at 12:30 p.m. at the printing plant at 4545 Kapolei Parkway.

Participants will learn how reporters gather news, how news is edited, placed on page layouts, printed and distributed to your front door.

Space for this tour is limited. To reserve a space go to http://www.aarp.org/states/hi/stateeventdetails.eventId=566932&stateCode=HI/

AARP Hawaii offers special tours and events to members and guests throughout the year. Some of the tours fill up quickly. Sign up at aarp.org/hi to receive emails from AARP Hawaii to be the first to learn when tours are offered.