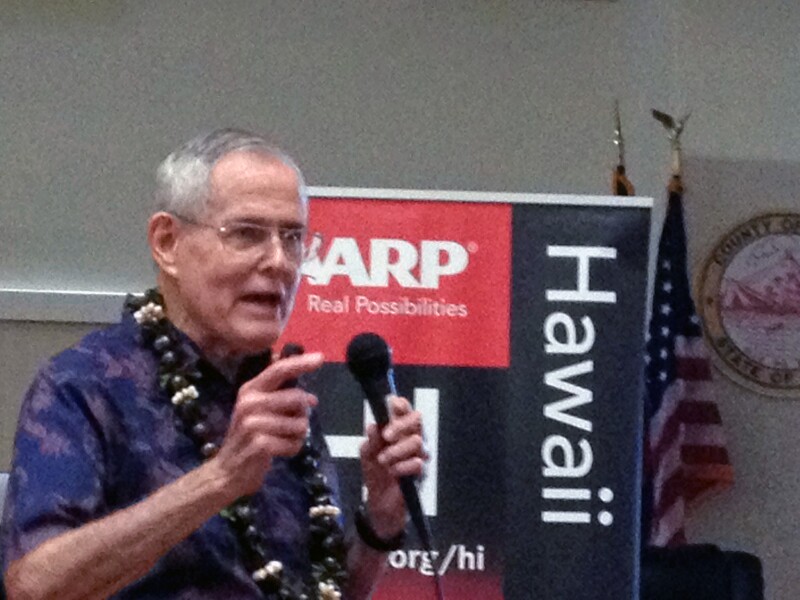 AARP volunteer speakers are fanning out across Oahu and Hawaii island this week to talk about financial issues ranging from fraud to social security and preparing for retirement.

It's part of the Hawaii Public Library's Money Smart Week, an annual event promoting financial literacy.

Every year the public libraries work with AARP's Speakers Bureau to find speakers for community meetings at the library.

AARP speakers are available to talk on a variety of topics from fraud prevention and retirement strategy to caregiving and decluttering your home.

"It's a chance to get out and meet the community," said AARP Volunteer State President Gerry Silva, who speaks about fraud prevention. Silva has spoken to lunch meetings, law firms, real estate companies and various community groups on the topic.

Speakers can give presentations to groups as small as 10 and as large as 200 or more.

To get an AARP speaker to talk to your group, fill out an online form at http://formsmarts.com/form/1dm4, call 545-6025 or email us at aarphispeakers@gmail.com.



AARP Oahu Speakers Bureau by AARP Hawaii on Scribd
AARP Maui Speakers Bureau by AARP Hawaii on Scribd