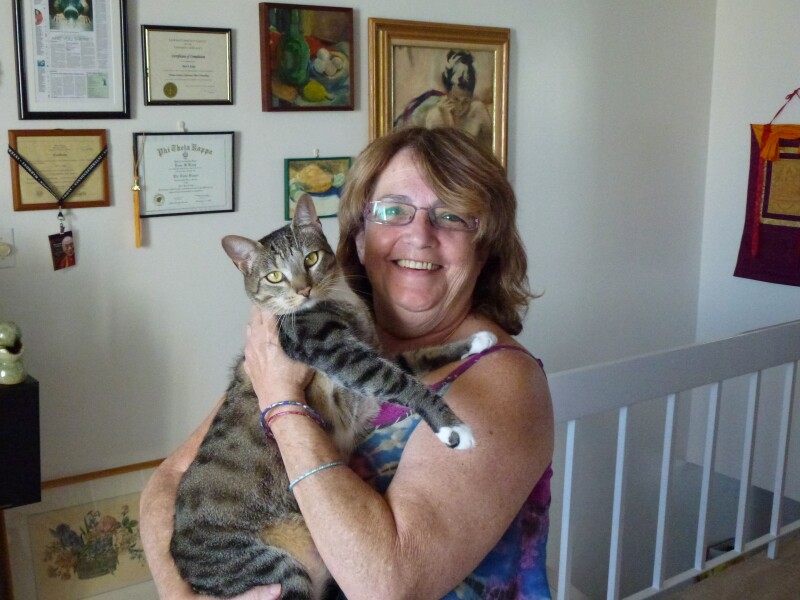 Two Hawaii residents have received scholarships totaling $3,000 in AARP Foundation's sixth annual Women's Scholarship Program. The scholarships provide opportunities for low-income 50-plus women by funding education, training, and skills upgrades that can lead to better employment and increased financial security. Nationally, a total of 46 scholarships valued at $175,000 were awarded in increments of $500 to $5,000 depending on financial need and the cost of the education or training program.

Valerie Kekahuna, a first-year undergraduate in Hawaiian Studies at the University of Hawaii at Manoa, and Rose Kopp, a third-year undergraduate majoring in Psychology at UH West Oahu, both received $1,500 to pursue their educational objectives.

"AARP Foundation is committed to providing opportunities for women in Hawaii," said AARP Hawaii State Director Barbara Kim Stanton. "The Women's Scholarship Program provides deserving women access to educational opportunities and ensures better financial security for themselves and their families."

Research shows that women are disproportionately at risk of having insufficient funds in the second half of their lives due to lower earning and different work patterns. AARP Foundation created the Women's Scholarship Program to help older women overcome financial and employment barriers by supporting their entry into education and training programs they could otherwise not afford, and ultimately assisting in their recession recovery efforts. The Women's Scholarship Program is a part of a greater Workforce Initiative that is paving the way to stable income and strengthening local economies by connecting unemployed workers 50-plus with hourly-wage jobs.

Every year, the Women's Scholarship Program awards scholarships to eligible women with lower incomes and limited financial resources. In addition to being an older student, to be eligible for the scholarships, applicants must:

Be female and age 50 or older;
Be a U.S. Citizen;
Be able to demonstrate financial need; and
Be enrolled in an accredited school or technical training program within six months of the scholarship award date.
Scholarship winners are chosen by two independent panels established by AARP Foundation. They are chosen on the basis of financial need, personal circumstances and achievements, educational goals, and the likely impact of the scholarship on their lives. The scholarship application period opens each spring. For more information, visit www.aarp.org/womensscholarship.

The Women's Scholarship Program is made possible by AARP Foundation donors with generous support from AARP.

About AARP Foundation AARP Foundation is working to win back opportunity for struggling Americans 50+ by being a force for change on the most serious issues they face today: housing, hunger, income and isolation. By coordinating responses to these issues on all four fronts at once, and supporting them with vigorous legal advocacy, the Foundation serves the unique needs of those 50+ while working with local organizations nationwide to reach more people, work more efficiently and make resources go further. AARP Foundation is the charitable affiliate of AARP. Learn more at www.aarpfoundation.org.

###