Gerry and Sylvia Silva began remodeling the home in which they raised their six children because of Sylvia's aging father.
But also top of mind was that by making their home accessible for Sylvia's father, it would also become a home for them for the rest of their lives — a place where they could age in place.
"Both of us had aging parents who had a tendency to live past 90. Both of us were the go-to person for taking care of elderly parents," said Gerry Silva, AARP Hawaii's state volunteer president and a HomeFit workshop speaker. "But the primary goal was to keep us in our place."
The effort and planning, which involved redoing the entire bottom floor of their two-story Käne'ohe house, was worth it, Silva said.
Sylvia's dad lived in the house for about eight years before passing away at age 98. Gerry's father also lived in the house when he needed caregiving.
And, most recently, when Sylvia suffered a knee injury, she was able to get around by herself in a wheelchair when Gerry wasn't home.
A 2014 AARP Livable Communities survey found that most older O'ahu residents like the communities in which they live and that nearly 80 percent — four out of five — want to remain in their own homes as they age. Not surprisingly, many homeowners age 45 and older say they will have to remodel their homes in order to allow them to continue living there as they age, with bathrooms (41 percent) being the most common home modification.
There are small things homeowners can do themselves to make their homes more accessible, ranging from changing light fixtures and doorknobs to rearranging furniture and securing rugs.
Other changes require a professional.
Curt Kiriu, president of CK Independent Living Builders, said the first step in remodeling a home is determining your budget so you can figure out what's possible.
Don't overlook changing technology, he advises. Remote cameras make it possible to check on a loved one even when a caregiver isn't home. Medical assist devices and smart home devices like the Amazon Alexa and Google Echo are also making it easier for people to live with a degree of independence.
Remodeling the Silvas' house involved removing walls, making hallways and doors at least 36 inches wide to accommodate wheelchairs, replacing fixtures and lighting, and making the bathroom and the entrance to the house accessible.
It was expensive, but when you consider the cost of a semiprivate room in a nursing home in Hawai'i is more than $137,000 a year, Gerry Silva believes the improvements more than paid for themselves.
"It gave us more options," Silva said, including allowing the house to be multigenerational if one of their children decided to live with them and become a caregiver.
If things don't work out and they have to sell their home, Silva thinks making the home accessible has also increased the resale value of the house.
"I don't think you can lose money on this," Silva said.
For more tips on making your home more accessible, get a copy of AARP's HomeFit Guide by going online to AARP.org/homefit or calling 1-888-OUR-AARP (888-687-2277) and ask them to mail you a free copy.
AARP Hawai'i will hold a HomeFit Workshop on Saturday, Feb. 17, beginning at 9 a.m. at the Japanese Cultural Center of Hawai'i Call 1-877-926-8300 or to to aarp.cvent.com/home2-17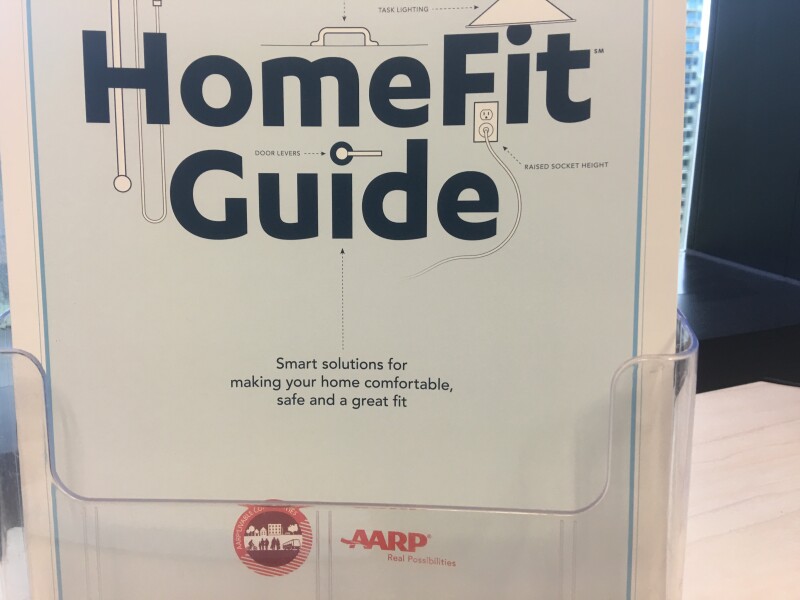 This story was originally published in The Hawaii Herald.