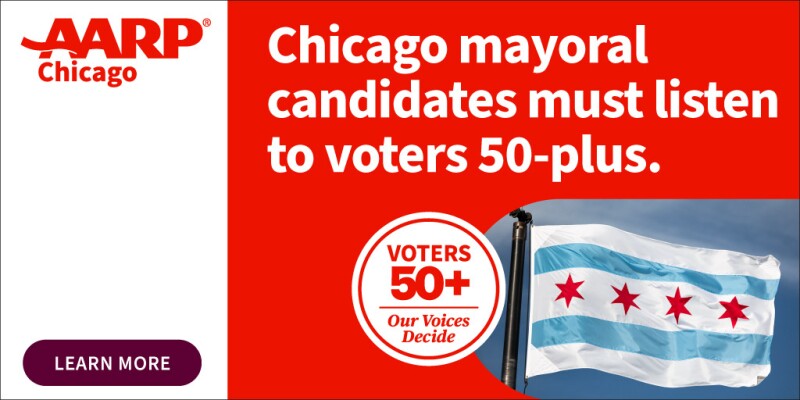 Watch the AARP Chicago/ WGN TV mayoral debate on Tuesday, January 31st from 7 p.m. to 8:30 p.m. Learn the candidate's positions on the issues important to older adults; community safety, affordability, and essential services.

Get the information you need to vote in the Chicago municipal elections! Visit AARP IL's site to see our voter guide and voter education events. Older adults will decide the next Mayor of Chicago-make sure you have the information you need to vote.

Let AARP Chicago know you commit to making your voice heard in this election. Sign the pledge to be an informed voter in this election .