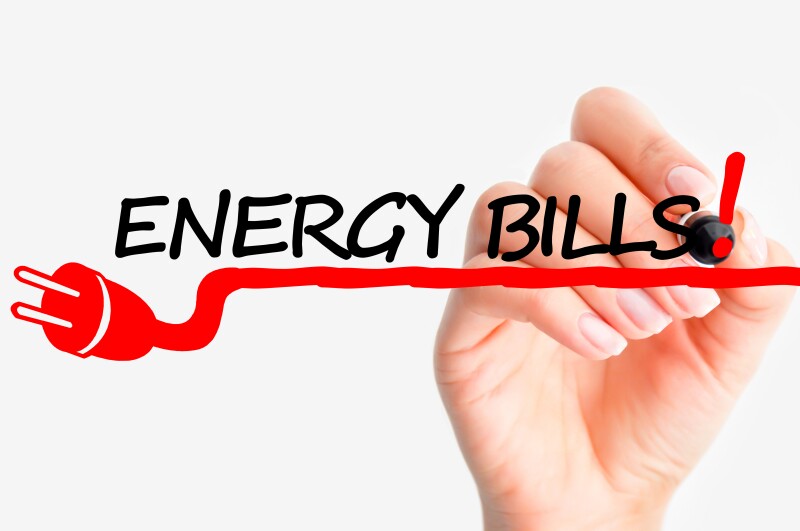 Non-profit organization and Attorney General had banded together to mobilize members and constituents to demand for safeguards
Springfield, Ill. — Older adults and their family members who have unfairly and unknowingly been[HLB1] taken advantage of by alternative retail electric suppliers will now be better protected, after a strong partnership between AARP Illinois and Attorney General Kwame Raoul led to a new law signed by Governor JB Pritzker this week.

The Home Energy Affordability and Transparency Act, long championed by AARP Illinois which advocated alongside Attorney General Kwame Raoul for the bill, shines a light on high costs associated with alternative retail electric suppliers in the electric and gas markets across the state. The law will afford protections to Illinois consumers who, over the last four years, have paid over $600 million more in electricity costs than those who stayed with their public utility.

"This is an important measure that will protect older adults, their families and all Illinois consumers from losing hard-earned money from alternative electric companies which preyed on them because there was nothing legally stopping them from doing so," said AARP Illinois State Director Bob Gallo.

"Our tireless volunteers were proud to advocate in the Capitol with the support of Attorney General Raoul on this critical issue. And we applaud Governor Pritzker, Senator Kimberly A. Lightford and Repreentative Jehan Gordon-Booth for recognizing the need to better protect their constituents and create important safeguards to consumers."

Attorney General Raoul and staff acknowledged that AARP Illinois volunteers and staff were highly influential in bringing the need for such a law into focus.

"I would like to thank Governor Pritzker for signing this important consumer protection legislation, as well as Leaders Lightford and Gordon-Booth for their advocacy in getting this bill across the finish line. I also appreciate the support of consumer protection advocates, which helped us pass this measure by highlighting a problem that impacts ratepayers across the state," he said.

The new law:
Requires the utility's comparison price to be included on all supplier marketing materials, during telephone or door-to-door solicitations, and on every consumer's utility bill so that consumers can make informed price comparisons.
Completely eliminates early termination fees and penalties for agreements after the bill is signed into law.
Prevents suppliers from renewing a consumer's contract without notifying the consumer of the new rate.
Stops the practice of switching consumer's from fixed to variable rates without their consent.
Protects public energy assistance funds, LIHEAP (Low Income Home Energy Assistance Program) and PIPP (Percentage of Income Payment Plan), from being wasted to pay the higher prices charged by alternative retail energy suppliers.
Requires suppliers to report their rates to the Illinois Commerce Commission and Attorney General.
Improves the Attorney General's existing authority to protect consumers from suppliers' unlawful and deceptive marketing practices.
"The data clearly demonstrates that alternative suppliers focus their signup efforts on low-income neighborhoods, those where English is a secondary language and communities of color," Senator Lightford said. "I am proud to stand with Governor Pritzker and Attorney General Raoul to protect our most vulnerable residents from unknowingly signing contracts that will result in rate hikes they cannot afford."

AARP Illinois advocated for the passage of SB651 after hearing from its members who could not get out from under such companies' strong holds.

As a non-profit, non-partisan organization committed to advocating for older adults and their families, AARP Illinois volunteers walked the halls of the state Capitol arming legislators with these stories, sometimes showing videos of real victims' plights on iPads.

"Older adults in Illinois should not have to worry about losing money needed for food, shelter and other basic living expenses because of misleading marketing practices," Gallo said. "After today's good news, AARP Illinois is committed to continuing to work with our courageous leaders to ensure[HLB2] that the state's residents have the protections they need and deserve." [HLB3]

This new law also received strong support from Citizens Utility Board, Illinois PIRG, Citizen Action Illinois, Heartland Alliance, Woodstock Institute, and Environmental Law and Policy Center.

Senate bill 651 passed the Illinois General Assembly May 30, and was signed into law as Public Act 101-0590 by Governor Pritzker on August 27th.




# # #
About AARP
AARP is the nation's largest nonprofit, nonpartisan organization dedicated to empowering people 50 and older to choose how they live as they age. With a nationwide presence and nearly 38 million members, AARP strengthens communities and advocates for what matters most to families: health security, financial stability and personal fulfillment. AARP also produces the nation's largest circulation publications: AARP The Magazine and AARP Bulletin. To learn more, visit www.aarp.org or follow @AARP and @AARPadvocates on social media.



[HLB1]Make all fonts uniform
[HLB2]can we loop back into the new law??
[HLB3]