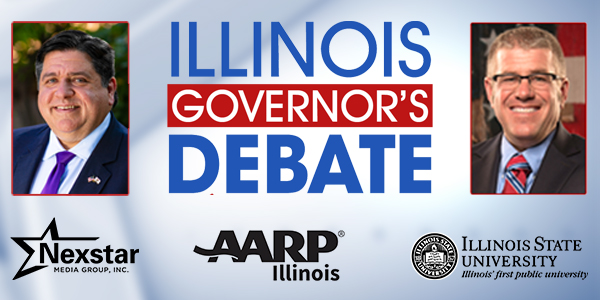 AARP and Illinois State University are co-sponsoring a debate between Democratic Nominee Governor JB Pritzker and Republican Nominee State Sen. Darren Bailey.

Limited tickets for AARP members to attend in person are available.

For members attending the debate in person, doors open at 6 p.m., and close at 6:30 p.m., at which point all attendees must be in their seats.

The debate will also air on live TV statewide, will focus on intergenerational issues that are important to AARP members and college students alike.

Attendees will need to be able to walk a short distance from the parking lot to the venue.

No campaign attire allowed. Accessible parking available.

Reserve your ticket!