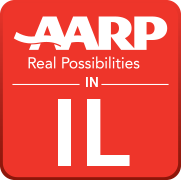 AARP Chicago on Tuesday released the results of a groundbreaking survey that shows what older voters are most concerned about as they prepare to elect a new mayor.

Older Chicago voters want a mayor who will address affordability, crime and violence, and other factors that keep Chicago from being the city where they can live with their families for years to come. These voters want a safe, secure city with a reasonable cost of living and supportive essential services that allow people to stay in their homes.

" Voters 50+ in Chicago feel strongly that the next mayor has significant work to do in order to make them believe they can live and age gracefully in the city they call home," said Bob Gallo, State Director for AARP-Illinois, which has 250,000 members in Chicago alone.

Click here to see the full survey and Chicago Mayoral Race Survey Summary Final (002) or AARP_2018 Chicago Mayoral Election Survey_Annotation Final to read a summary of key findings.