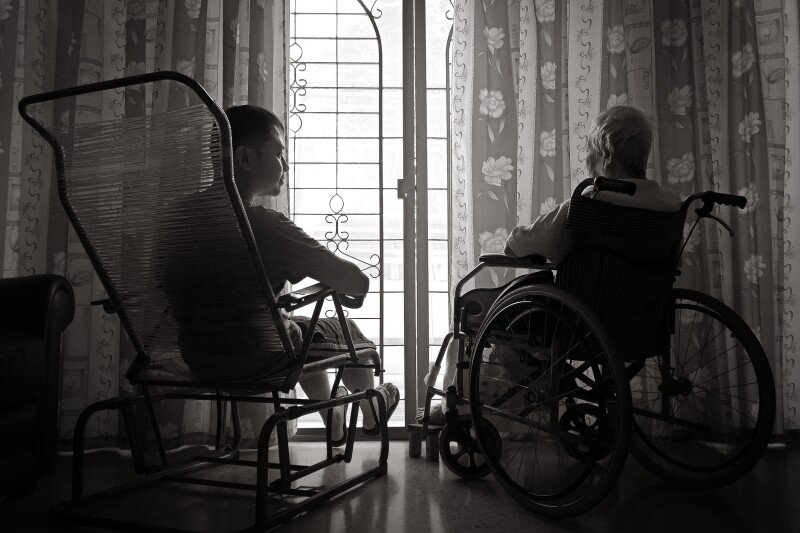 Thousands of older Illinoisans prefer to stay in their own homes and communities, surrounded by their loved ones, friends, and neighbors, and receive the services they need in order to remain independent and age with dignity .

This can all change very quickly – and for the worse – unless you help us by adding your voice.

Governor Rauner has gone around the General Assembly to impose the so-called and untested Community Reinvestment Program (CRP), a senior care initiative that would force 36,000 non-Medicaid Illinois residents into costly and premature nursing homes.

AARP Illinois is fighting back to make sure thousands of seniors can continue to live in their own homes and communities.

House Bill 1424 and House Bill 238, championed by State Rep. Greg Harris and State Sen. Daniel Biss, ensure that these residents are protected and continue to receive the in-home care services they need .

Gov. Rauner's CRP cuts almost $120 million from current in-home and local care services. Meals on Wheels, in-home nursing and other state-funded services are threatened by this program.

It's urgent that legislators oppose Governor Rauner's Community Reinvestment Program, and support HB 1424 and HB 238 to protect critical in-home and community-based services for thousands of Illinois' most vulnerable citizens.

You have an opportunity to add your voice to our effort and talk to us and the bills' chief sponsors, by tuning in Thursday, June 22 nd, to our Teleophone Town Hall right from your phone.

This live Telephone Town Hall will provide you with information about these issues and encourage you all to take action to protect these critical services. Urge your House member to tell Governor Rauner to STOP the proposed, untested Community Reinvestment Program.

You can join the Telephone Town Hall by signing up and following the instructions here.

If you are unable to join, you can also call your State Representative directly. Urge them to oppose Gov. Rauner's Community Reinvestment Program and to support House Bills 1424 and 238, by calling, toll-free, 1-844-226-1188.