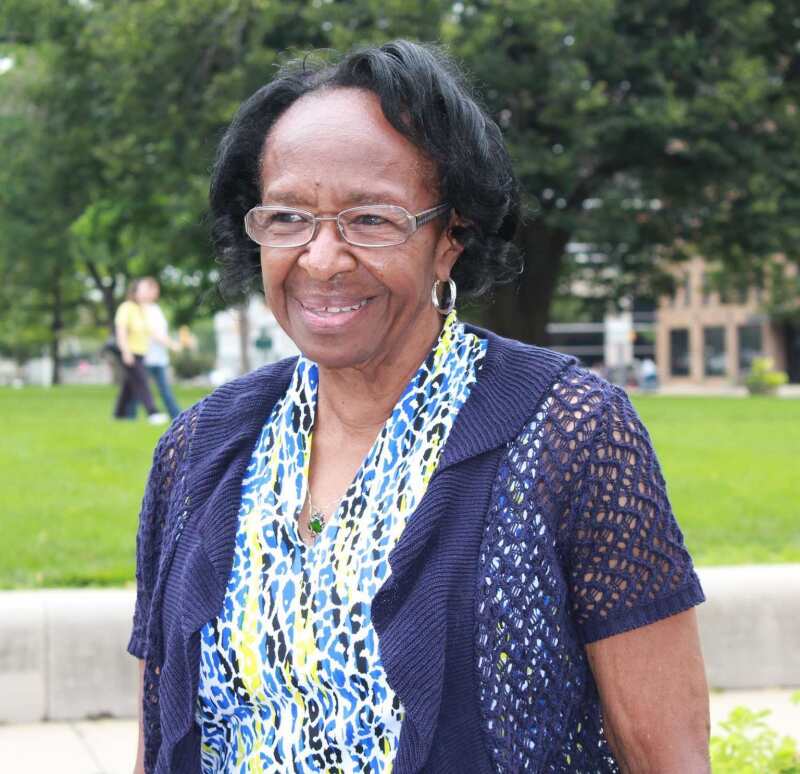 By Diana Lamirand

As an 84-year-old community volunteer, Lucille Moore, of Indianapolis, knows firsthand the issues older people face in trying to meet their needs for health care, financial stability and general well-being.

She worries about those on a meager income who don't see a doctor regularly and have to pay for expensive medication.

"It's important for seniors to be able to survive on their own," said Moore, an active volunteer for AARP Indiana since 2010. She enjoys spreading the word about free health care resources, scam prevention and other programs offered by AARP Indiana.

That's why she considers Seniors Night on Thursday, July 19, which kicks off the INShape Indiana Black & Minority Health Fair, especially important.

"People can come in and get checked for just about anything," Moore said of the free screenings offered at the health fair for anyone 18 or older. AARP Indiana is a sponsor. "If you're not going to the doctor regularly, you need to get checked."

The health fair, staged by the state Department of Health, is part of the 48th annual Indiana Black Expo Summer Celebration, from July 12-22, at the Indiana Convention Center in Indianapolis ( indianablackexpo.com).

The event began offering the health fair 32 years ago, at the urging of the Rev. Charles Williams, Indiana Black Expo's longtime president, who died in 2004 from prostate cancer.

Wide range of tests
The Prostate Cancer Mobile Unit, named for Williams, provides men with free digital rectal examinations and PSA screenings, one of more than $1,500 worth of free screenings at the health fair. There will also be tests for high blood pressure, diabetes, stroke, hypertension, vision problems and other conditions.

Organizers expect more than 200,000 to attend this year's expo. Mandla Moyo, AARP Indiana's director of community engagement, said 2,200 people visited the AARP Indiana booth at the health fair in 2017.

With health partners doing the screenings, AARP will share information about health resources and help for family caregivers, fraud prevention, and efforts to protect Social Security and Medicare. "They learn a little bit more about what AARP is about or get different health benefits or health screenings that literally save people's lives," Moyo said.

Joe Everett, volunteer president of AARP Indiana, said he gets screened every year even though the medical coverage he receives as a retired military veteran is good.

"I still go through the screenings because there's nothing wrong with having another opinion," said Everett, 66, of Indianapolis.

"One thing you have to be concerned with is to make sure you take better care of yourself," especially with prostate cancer or diabetes, he said. "These are things that are very profound in the African American community, things we struggle with."

Visitors to the AARP Indiana booth will also receive information about social activities. "Part of retirement and living is also having fun things to do," Everett said. For Moore, that means interacting with people.

"I like being around people and meeting people," she said. "I think volunteering for AARP is very rewarding because they have so many different things to do."

Diana Lamirand is a writer living in Noblesville, Ind.