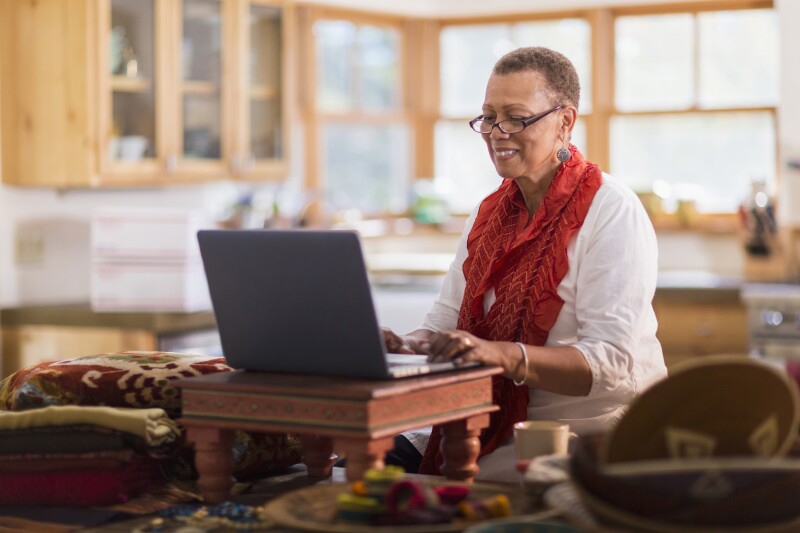 By Diana Lamirand

It's a conversation most people hope never to have. Maybe Mom isn't doing so well on her own. Her house isn't as tidy as it used to be, she doesn't seem to be eating well, and she's forgetful. Can she stay in her home? Can we afford long-term care?

It can be difficult to research services for a loved one during a crisis. Unfortunately, people tend to put off these important discussions about care directives, said Sarah Waddle, AARP Indiana state director.

To help Hoosiers find accurate, unbiased information about long-term care options and services for older adults and anyone with disabilities, the state revamped the INconnect Alliance, a network of Indiana's 16 Aging and Disability Resource Centers (ADRCs).

The INconnectAlliance.org website has a wealth of resources and questionnaires for those who don't know where to begin.

"It's a one-stop shop for people who are trying to navigate care services," Waddle said.

First launched in 2016, the INconnect Alliance site has been updated and improved and will continue to evolve with feedback from users.

"We recognize that finding the right services can be a challenge," said Sarah Renner, director of Indiana's Division of Aging. "The INconnect Alliance represents a single entry point for a client or loved one to connect with what they need to access services and supports such as in-home care and emergency facilities."

Have the talk

Orion Bell, president and CEO of CICOA Aging & In-Home Solutions, the state's largest Area Agency on Aging, said that every month his organization fields about 10,000 calls and online requests about food services, housing, health care providers and transportation.

The two biggest challenges, he noted, are getting people to have conversations about long-term care and knowing whom to contact about local services.

"There's a lot of noise in the marketplace," Bell said. "People want to identify what's credible and useful."

The INconnect Alliance links people up with public programs and specific community resources in their immediate area.

"Because it's a conversation people don't always have, when they do come forward, it's in a moment of great anxiety, so that makes it all the more important they have easy access to good information," he said.

Indiana's 85-and-older population is projected to nearly triple by 2050, according to "Across the States," an AARP Public Policy Institute report on long-term services and supports.

It's best to start the conversations now.

Talk with your children or spouse about a living will, whether you want to stay in your own home or relocate, advance directives and end-of-life planning, Bell advised.

Then discuss ways to overcome barriers to providing long-term care by exploring the options and resources available through the INconnect Alliance.

"The most important thing is to have that conversation with those you trust to make those decisions if you weren't able to," Bell said.

"Everybody's wish list is different. Assets and resources are different," he observed.

"But you want to have that conversation when you can still participate in it."

Diana Lamirand is a writer living in Noblesville.