More and more older Hoosiers want to live in their communities and age-in-place.

But only about one percent of the country's housing supply feature elements like single story living or individual amenities like sinks that are reachable from a wheelchair.

That's why AARP Indiana continues a multifaceted strategy to make communities and residences more livable for people of all ages. It's a strategy that features programs like the Longevity at Home event series, as well as creative partnerships with other like-minded community partners.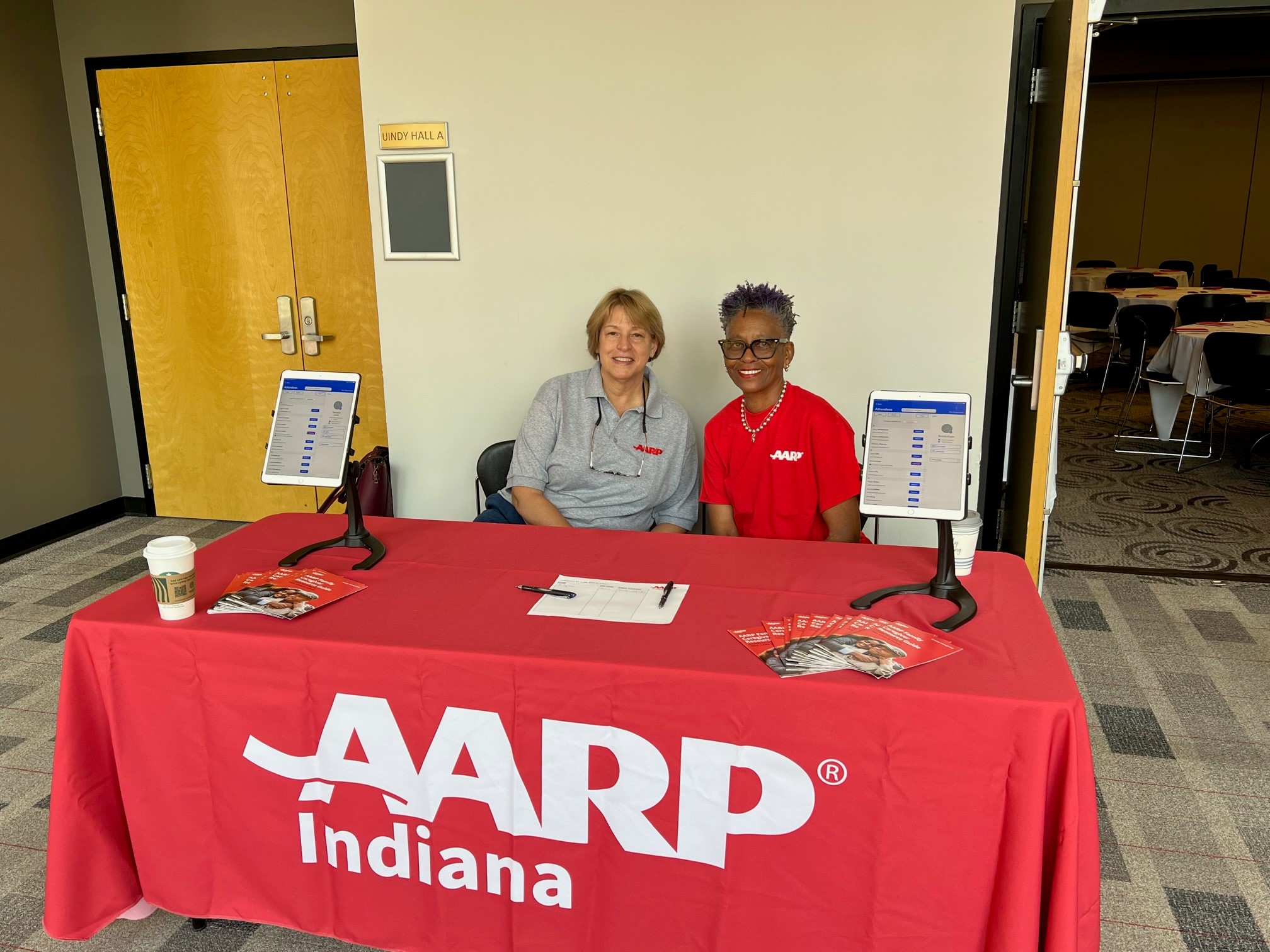 Longevity at Home

"Our cities, towns, and neighborhoods must have the infrastructure, services, and resources that promote a person's ability to age in their home and community as long as they choose," Addison Pollock, AARP Indiana director of outreach, said. "To be successful in advancing livable communities, we understand that community starts at home."

As part of an effort to continue momentum in this space and the Longevity at Home event series, AARP Indiana's Indianapolis volunteer team and the Indianapolis Center for Aging and Community at the University of Indianapolis provided a workshop showcasing AARP HomeFit and the Stepping on Falls Prevention Program.

The Longevity at Home event series is one of AARP Indiana's outreach efforts to expand access to home modification and repair programs for homeowners and renters in the cities of Evansville and Indianapolis.


More than 60 people packed the room for the event.

"The demand for this workshop speaks to how important this issue is for older Hoosiers and their communities," Pollock said. "Fortunately, there are more resources available for those that are interested in this critical topic."

You can read more about AARP HomeFit at www.aarp.org/HomeFit. This includes instructions on how to download a digital version of the AARP HomeFit Guide or have one mailed to your home.

Stepping On Falls also has a wealth of resources, including an overview of the program, and is accepting applications for future workshops. You can can check out their presentation from the workshop here.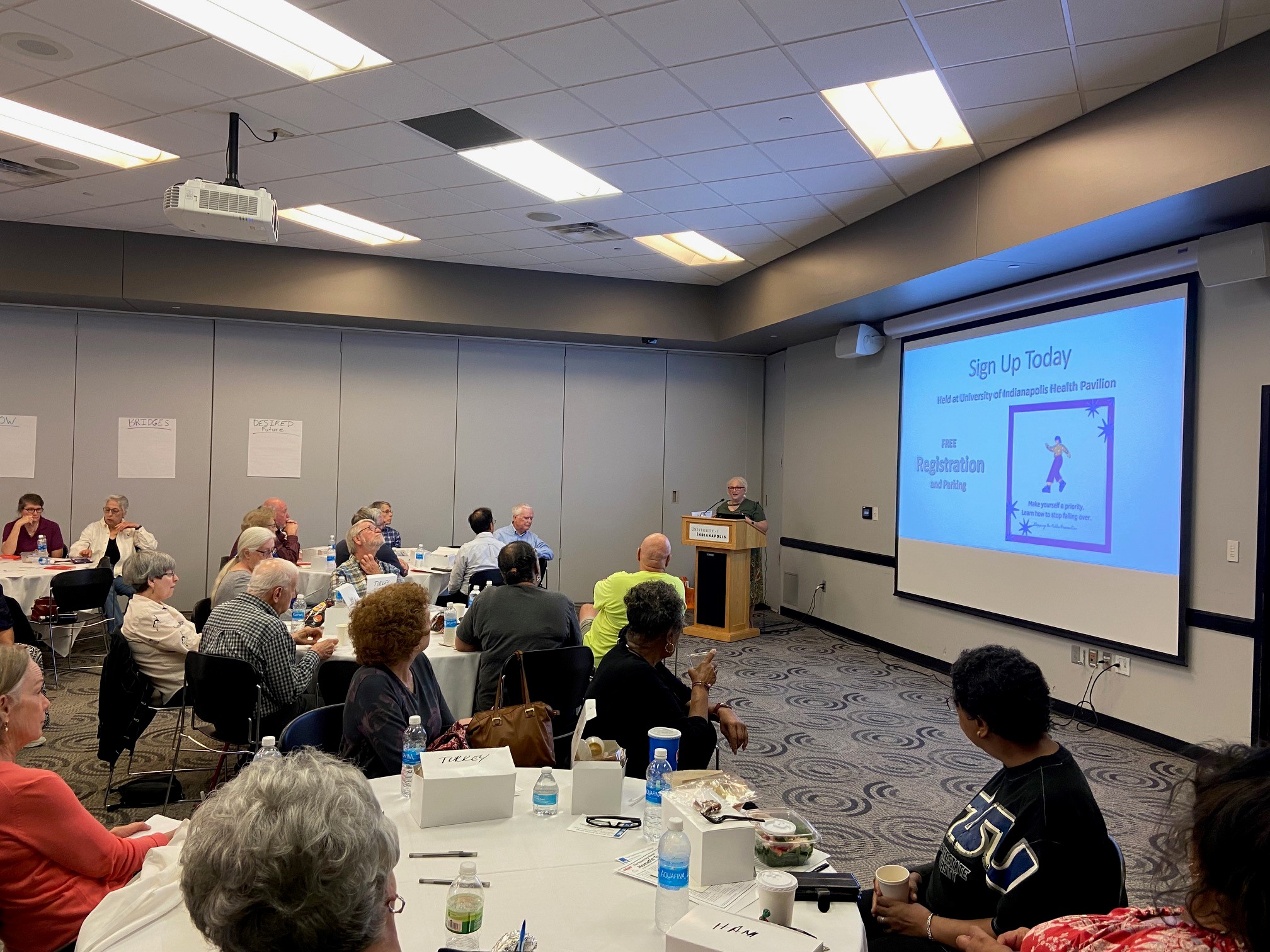 Beyond your front door

AARP Indiana's strategy for addressing goes far beyond teaching the nuts and bolts of HomeFit.

Behind the scenes, AARP Indiana is working on this issue with RL Mace Universal Design Institute through AARP Livable Communities Technical Assistance Program.

This initiative's main objective is to develop a guide to federal, state, and local entities and resources that currently exist to support home modifications and owner-occupied repairs, as well potential opportunities identified to expand such programming.

The Institute also has resources available to you, and they're great companions for AARP HomeFit. Those resources include:

o Construction and Contractors in Home Modifications: An Introduction
o How to Choose a Contractor
o Ensuring a Reasonable Contract

More resources from this partnership are coming soon and will be available here.

"AARP Indiana works on a ton of issues that impact older Hoosiers," Pollock said, "but one of our first and foremost priorities should always be to help ensure that people can age-in-place and enjoy thriving communities – the places that they want to be."