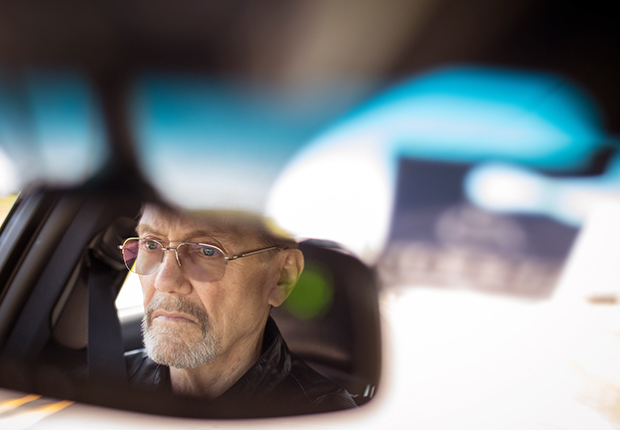 By Nancy Johnson

Ray Graft, 61, spent 26 years behind the wheel as a firefighter and then as a courier for the American Red Cross. Transporting blood between cities, he had to learn how to deal with roundabouts in Indianapolis when they were new.

"Roundabouts were hard for me at first, but you get used to them. When people get in trouble, it is usually due to speed, going 50 rather than 15 miles per hour," he said.

After Graft retired, he looked for a way to keep his driving skills sharp. So the Fort Wayne resident decided to take the AARP Smart Driver course, which updated his knowledge of driving rules, road conditions and defensive-driving techniques.

The four-hour classroom course also brings older motorists up to date on new technology. It's taught by trained volunteers in locations around the state, such as libraries, senior centers and colleges, said Michael Schneider, 64, state coordinator for the AARP Driver Safety program. Participants work from a manual, and instructors lead discussion topics by showing short videos.

"The purpose is to keep drivers independent, safe and mobile," said Schneider, of Indianapolis.

Indiana doesn't mandate a discount on insurance premiums for those who complete the course, but many insurers offer a reduction, Schneider said. "We tell participants to check with their insurance agent," he added.

The course costs $15 for AARP members and $20 for nonmembers. An online version is available at $19.95 for members and $24.95 for nonmembers. Last year, 15 instructors in Indiana taught 99 courses to 787 participants, Schneider said, and 417 people took the online course.

Dealing with changes
The course covers adjusting to physical changes. "A lot of people don't realize how much vehicles and their bodies have changed—their eyesight, hearing and medications," said Larry Thompson, 78, of Fort Wayne, chief trainer for the state program.

Many people are taking more and different types of medications than they used to, and the interactions can make them drowsy and disoriented.

"Also, cataracts and glaucoma come on slowly, so you may not notice it," he added.

The course points out common hazards such as the left-turn crash, which occurs when a motorist isn't sure whether to yield and may not have a clear view ahead, but proceeds with the turn and collides with an oncoming vehicle.

The Indiana Department of Transportation is installing left-turn signals with a flashing yellow arrow on state roads. Drivers may turn left after yielding to oncoming traffic and pedestrians.

Instructors also discuss the delicate situation of when an older family member should stop driving, with examples of how to begin that conversation.

One option is to seek professional assistance, such as from an occupational therapist who can put the driver through a series of tests to evaluate cognitive skills and mental capacity.

"Addressing the recommendation to give up driving is then no longer the responsibility of the family or family doctor," Thompson said.

AARP also offers a free in-person or online seminar, We Need to Talk (at aarp.org/WNTT), which provides tools to help people approach a family member about giving up driving.

Schneider is looking for volunteer instructors, especially in Richmond, Terre Haute, Kokomo, Bloomington and Evansville.

To find a Smart Driver course near you or to volunteer, go to aarp.org/drive or call 877-846-3299 toll-free.

Nancy Johnson is a writer living in South Bend.