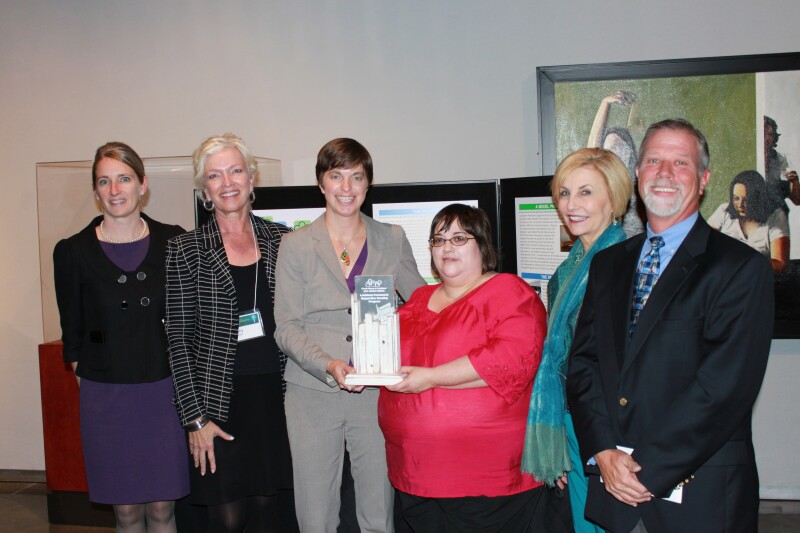 AARP's Livable Communities Council, the Center for Planning Excellence and the Lt. Governor's Office have announced that Jena, Louisiana, New Orleans City Park, and the Louisiana Permanent Supportive Housing Program are the winners of the 2013 Great Places in Louisiana award.

The annual awards program, now in its fourth year, recognizes organizations, communities and local governments that are working to make their community livable for people of all ages and abilities.

"People tell us that they wish to remain in their own homes and neighborhoods as they age. But unfortunately many can't because their community doesn't have the supports and services necessary to help them," said Nancy McPherson, Louisiana State Director, AARP. "Each award winner overcame adversity and employed innovative strategies to build great places that are accessible for all people regardless of age or ability."

The judges' panel was comprised of seven national experts and professionals from a variety of fields who closely evaluated each nomination using specific criteria that defines a livable community or community program. Judges critiqued affordability, accessibility, community engagement, walkability, and public transit among other measures.

"Disasters and adversity can galvanize a community into action and bring forth opportunities to rethink how the community supports its residents. Each award winner proves that when you put an engaged citizenry at the heart of everything you do, great things abound," said Elizabeth "Boo" Thomas, President and CEO, Center for Planning Excellence.

"Congratulations to the 2013 Great Places in Louisiana winners. Each honored organization works to ensure that its community is thriving and livable for people of all ages," Lt. Governor Jay Dardenne said. "These winners preserve Louisiana's rich culture and create better communities while producing jobs and economic development opportunities."

Each Great Place award winner receives $1,500 and is honored at an awards reception at the Smart Growth Summit, a program of the Center for Planning Excellence.

The 2013 Great Places of Louisiana

The Town of Jena, Louisiana: Jena's Vision

A plan to widen US 84 and bypass this small town galvanized community leaders and residents to rethink Jena's growth and vitality. Community leaders and residents came together to create a strategic plan for the town called Jena's Vision.
Jena's Vision plan successfully implemented a pilot streetscape project with the LA Department of Transportation and Development and a seven mile walking and biking trail that connects the Senior Citizens Center, The Council on Aging, a fitness center, a farmers market and a community garden.
After a lengthy public hearing process about US 84 bypassing the town, the LA Department of Transportation and city officials worked together to create a couplet plan and keep downtown a vibrant place.
Jena's Vision also helped bring a new elementary school to a site immediately adjacent to downtown and accessible to all seven miles of Jena's Vision Trail.
New Orleans City Park

The Park has a strong relationship with the surrounding community and provides ready access to health and fitness activities.
The range of activities the Park offers serves people of all ages and abilities.
Hurricane Katrina was a devastating blow to City Park. But the Park became a beacon of hope and refuge for residents weary of the future.
In the redevelopment of City Park, leaders took a unique and innovative funding approach in order to sustain the grounds and amenities, balancing revenue-generating attractions with free features and amenities.
Louisiana Permanent Supportive Housing Program

Louisiana's Permanent Supportive Housing Program (PSH) is the largest and most successful state-operated PSH program in the country, providing permanent, subsidized rental housing and in-home supportive services for people with disabilities.
The program is an innovative, creative tool for communities striving to become places where people of all ages and abilities can live throughout their lifetimes.
LA PSH improves health and quality of life outcomes while reducing costs to public and private payers. In fact, the program reduced Medicaid costs for program participants by 24 percent.
It successfully challenges and bridges the fundamental silos of health and housing that often make it impossible for individuals with support needs to remain in the communities they love.