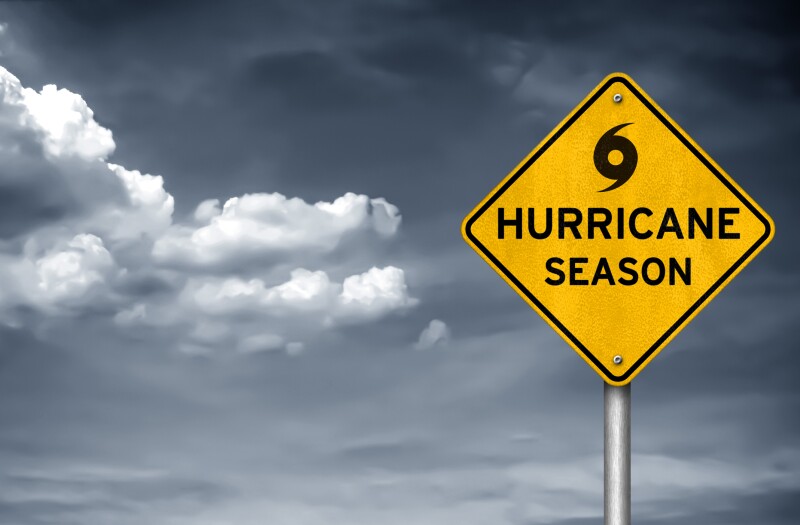 The 2022 Atlantic Hurricane Season is here, and the National Oceanic Atmospheric Administration (NOAA) is predicting an above-normal season.

Being prepared can help you and your family minimize the impact of a storm, and the best time to start is BEFORE the threat is imminent. As part of our ongoing hurricane education, AARP Louisiana is connecting with community partners to bring you the latest information and resources to help you protect yourself and your family before, during, and after a storm. These live interviews provide a wealth of information to help guide you during this time.
Hurricane Preparedness Tips: AARP Louisiana State President, Bobby Savoie kicks off our 2022 Hurricane Preparedness Series with Marly Maskill, SBP Manager of Disaster Partnerships and Training. She provides great tips for getting prepared for this year's season.
Avoiding Fraud After a Hurricane: AARP Louisiana State President, Bobby Savoie speaks with Carmen Million, CEO of the BBB of South Central Louisiana to discuss steps you can take to protect yourself against fraud after a natural disaster like a hurricane.
FEMA Disaster Assistance: AARP Louisiana State President, Bobby Savoie, speaks with Gilbert Giron about flood insurance, why it's important and how to get help. Gilbert is FEMA's Region 6 Flood Insurance Liaison and is a wealth of knowledge as we make our way thought this year's hurricane season.
Avoiding Contractor Fraud: AARP State Director Bobby Savoie interviews Brad Hassert, Compliance Director for the Louisiana State Licensing Board for Contractors to discuss common scams that occur after a hurricane or natural disaster.
HERE ARE A FEW STEPS YOU CAN TAKE NOW TO GET PREPARED.



Design a disaster plan. It should include whom to contact and where to meet family members in case of an emergency. All family members should know the plan and the numbers to call.

Write down key numbers. Communication is essential during a disaster. Take the time now to email yourself or write down key numbers - like for your family members and your service providers. It is a best practice to save these numbers somewhere outside of your saved contacts in the event your phone is lost or damaged, or if there is an extended power outage.

Pack a go-bag. A go-bag is essential for disaster preparedness. A "Go Bag" will help you be ready to run at a moment's notice. It should include food and water, personal essentials, COVID-19 needs, medications, electronics, and cash. Keep your go-bag in an accessible location, such as a front hall closet or garage, where it's easy to grab on your way out the door. For a detailed list of items to include in your go-bag visit https://www.aarp.org/home-family/friends-family/info-2020/emergency-go-bag.html

Take inventory of your belongings before a disaster strikes! In order to be fully compensated for your lost or damaged items through your insurance after a disaster, you have to be able to prove what you lost. A video is an excellent option. Taking a detailed video or photo of each room in your home is an easy way to document your home inventory.

Protect important documents. Not having access to the documents you need to apply for assistance or file an insurance claim makes a difficult process even more so after a disaster. You want to protect at-home documents ideally from fire and water, and make sure you have access to safely stored copies even if you can't get home. Consider placing documents in sealed plastic bags, a backup in digital cloud storage, and exchange an extra copy of your records with a friend or family member out of the area.

Download the AARP 50+ Emergency Preparedness Checklist HERE.

Download the SBP Disaster Preparedness Checklist HERE.

Be careful with generators. Generators can be a lifesaver after a disaster but use them cautiously. Generators should be installed outside your home, away from any windows, vents, or doors. If you use a generator, you should have carbon monoxide detectors located strategically throughout your house. Also, make sure you check the batteries in your smoke and carbon monoxide detectors as part of your storm preparation.

RESOURCES
American Red Cross of Louisiana
Get a Game Plan
State Of Louisiana Governors Office of Homeland Security (GOHSEP)
FEMA
National Hurricane Center
National Weather Service
SBP
Ready.gov
CDC
Louisiana State Licensing Board for Contractors

FEMA and Red Cross Emergency apps are free and particularly helpful because they allow you to track severe weather alerts for multiple locations, have a wealth of preparedness info, and in the event of a disaster, can help you locate nearby shelters or disaster recovery centers. You can download the FREE Red Cross and FEMA Mobile Apps in the Apple App Store or Google Play.