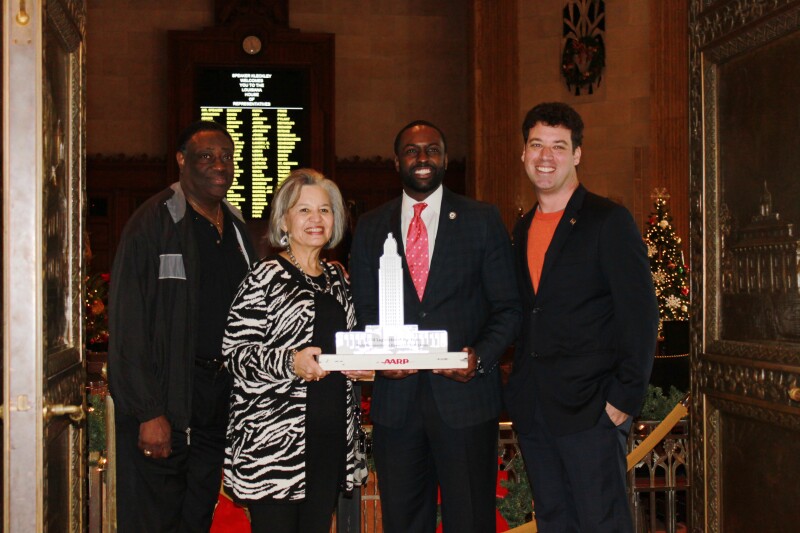 AARP Louisiana has announced that State Representative Edward "Ted" James II is the recipient of the 2014 Legislator of the Year Award for championing issues that enhance the lives of older Louisianans.

AARP volunteers selected Representative James of Baton Rouge because he fought for consumers on several fronts. Representative James led the fight to reign in payday loan interest rates by sponsoring and supporting legislation that would protect consumers by capping payday loan annual interest loan rates. He also worked to increase consumers' access to health care insurance and supported family caregivers.

"We appreciate Representative James for working with our volunteers and giving them a voice in the legislature," said Denise Bottcher, Interim State Director, AARP Louisiana. "This award recognizes the tireless dedication and commitment Representative James has toward older Louisianans and making their lives brighter."

"AARP has long valued legislative leaders who champion issues that are important to the 50+ population and the impact they make to their communities, neighbors, and the programs they serve," said Andrew Muhl, Advocacy Director, AARP Louisiana.

AARP is a nonprofit, nonpartisan membership organization that champions issues important to the 50+ population. Advocacy positions are guided by public policy which is determined by an all-volunteer National Policy Council and Board of Directors.