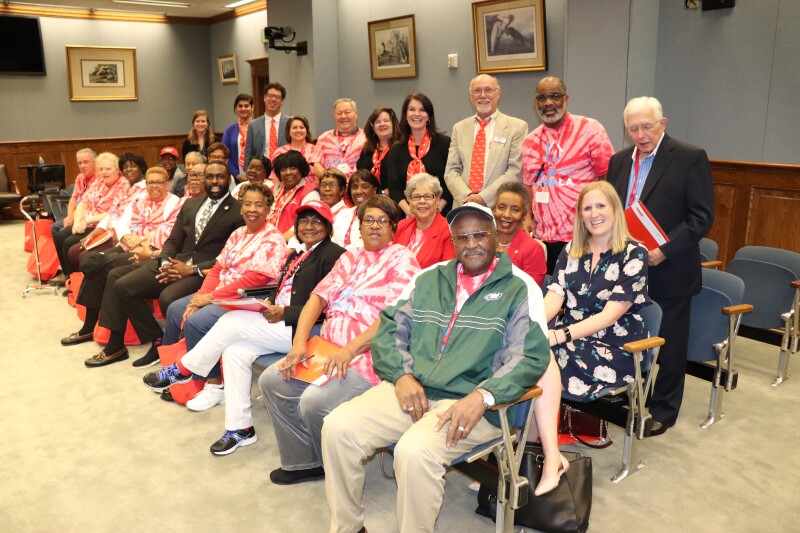 AARP Louisiana held its 5th Annual Caregiver Day at the Capitol on Tuesday, April 23. Caregivers from across the state had an opportunity to meet with their legislators to discuss issues that affect older adults in Louisiana.

"Constituents shared their caregiving stories with legislators, who promised to do more to find alternatives to costly nursing homes and help more people live at home," said Andrew Muhl, AARP Louisiana Advocacy Director.

Last year, Caregiver Day helped to pass the Nursing Home Virtual Visitation Act, which gives nursing facility residents and their family members the option to install a video monitoring device in the resident's room. This law allows family caregivers to remain connected and be part of their loved one's care team.

Did you know that over 17,000 people are waiting up to 9 years for services that will allow them to remain in their homes? For more information or to get involved, contact Andrew Muhl at amuhl@aarp.org.