AARP Louisiana announced new disaster relief funding from AARP Foundation to support victims of Hurricane Ida. The funding is part of 10 grants from the AARP Foundation totaling $2 million to organizations in the hardest-hit states along the Gulf and East Coasts.

The following organizations were funded to provide direct assistance to those in need in Louisiana:


Second Harvest Food Bank shared the story of Jackie, a 72-year-old resident of Lafitte who was impacted by Hurricane Ida and benefited from the funds.

"We don't always evacuate but something told me this was the storm we need to be afraid of," she said.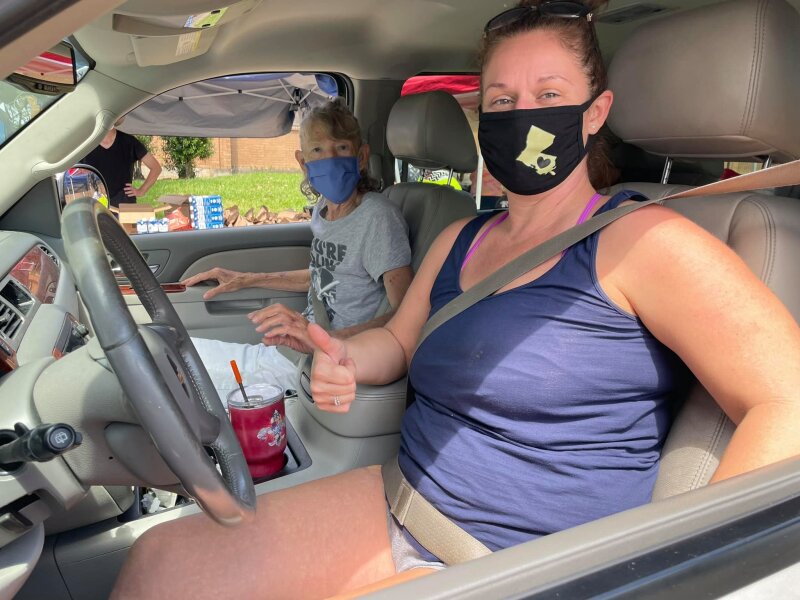 Jackie left her Lower Jefferson home a day before Hurricane Ida roared ashore, devastating her community and her home. After the roads re-opened, we met Jackie Lafitte distribution of Second Harvest hot meals, water, fresh produce, and other emergency supplies. This distribution was one of more than 1,700 separate distributions by our team to help Ida survivors across 14 parishes.

Jackie and her daughter were traveling back to continue working to assess the damage and figure out how to put their lives back on track. "We know It will be a long, long rebuilding process. But our faith is strong and we know we will come back."

SBP shared the story of Chester, a 78-year-old Vietnam veteran whose home was severely damaged by Hurricane Ida. After learning of his story, SBP quickly sent a team to muck and gut his home and perform mold remediation thanks to generous support from the AARP Foundation. Chester is one of many Hurricane Ida-impacted older adults who will receive home repair and rebuilding services with the AARP Foundation's investment. You can read Chester's full story HERE.

To learn more, visit www.aarp.org/aarp-foundation/our-work/disaster-relief /