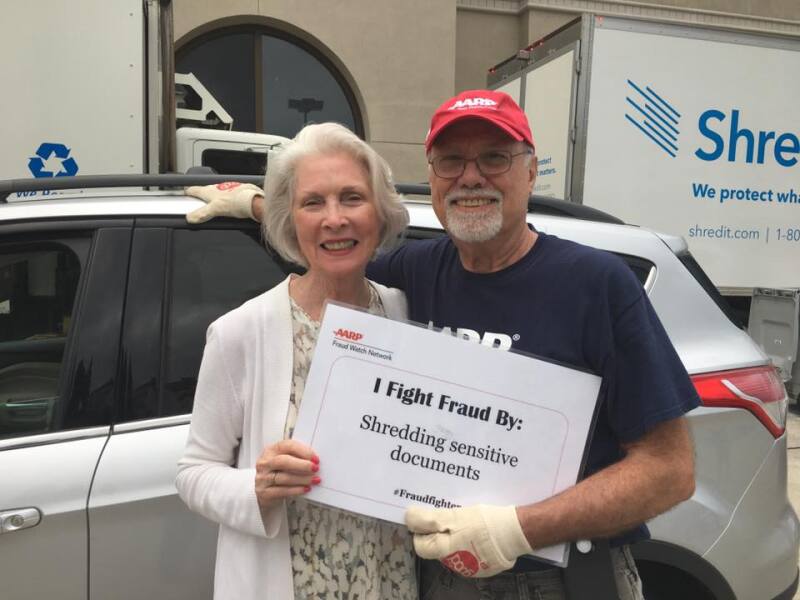 In the era of identity theft, it's more important than ever to be mindful of which documents you throw in the trash.
With those security concerns in mind, AARP Louisiana hosted Free Shred events in New Orleans and Baton Rouge to help community members remain vigilant against fraud.
The New Orleans shred event, held at the AARP Community Resource Center was hugely successful, having served over 500 people.
The Baton Rouge event, held at Whole Foods Market, was scheduled to start at 9 a.m., but started early due to the long line of cars. By 8:30 a.m. over 50 cars had already been served.
"This event has grown tremendously," said Bobby Savoie, AARP Louisiana State President/Fraud Lead. "Last year, we only used two shred trucks, but this year we had to utilize four trucks due to the increased interest, and number of registrants."
Over 23,000 lbs. of sensitive documents were shredded between both events.
"We'd like to thank our volunteers for their hard work, and our community partners which included the Louisiana Attorney General's Office, the East Baton Rouge Parish Sheriff's Office, Whole Foods Market, and the Louisiana State Treasurer's Unclaimed Property Division who joined us for the first time and returned $94,000 in unclaimed property," Savoie continued.
AARP Louisiana will host another Free Shredding event in Shreveport on Saturday, Sept. 21.
For tips and resources to help protect you, your family and friends from identity theft and fraud, visit wwww.AARP.org/FraudWatchNetwork.