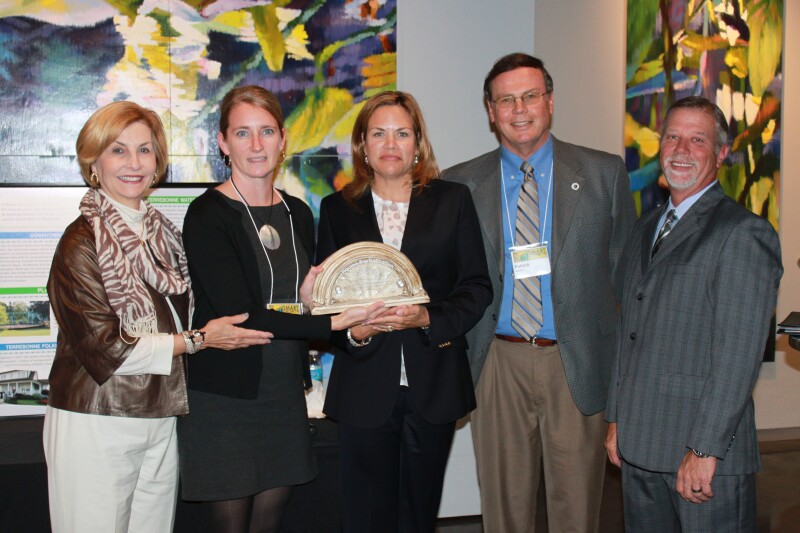 We're familiar with the adage Home Sweet Home. But as we age, many of us not only cling to our homes but also our neighborhoods—the familiar surroundings of streets, stores, friends, businesses and community.

But, are neighborhoods equipped to support us as we transition to senior status?

For the past three years, AARP Louisiana, the Center for Planning Excellence and the Lt. Governor's Office have recognized communities and programs that make it easier for us to live in our own homes and communities.

We're thrilled to announce that Bike Easy of New Orleans , NuNu Arts and Culture Collective in Arnaudville and downtown Houma are the 2012 Great Places in Louisiana, recognized for their innovative approaches to creating age-friendly communities.

"Livable communities are places where you can live throughout your lifetime. As people age, they desire to remain in their own homes and communities," said Nancy McPherson, Louisiana State Director, AARP. "These projects promote accessibility, mobility, and community engagement from inception to implementation. Each award winner successfully reduced barriers to aging in place and embraced innovative concepts."

The annual awards program recognizes communities and community leaders who have pioneered new methods in planning, design, and programs that make it possible to live in a community throughout a lifetime.

"Vibrant places spring forth from engaged residents. Each of these three winners tells a powerful story of civic engagement to advance the vision of the community. It's inspiring to see the commitment and dedication of these award winners in making their communities livable for all ages," said Elizabeth "Boo" Thomas, President and CEO, Center for Planning Excellence.

The judges' panel was comprised of seven professionals from a variety of fields who closely evaluated each nomination using specific criteria that defines a livable community or community program.

"Each award winner took great care to balance the needs of the community and advance innovative concepts while upholding the rich history that makes Louisiana unique. Great places are much more than a travel destination. They are places with the supports and services you need to live in your communities for a lifetime," said Lieutenant Governor Jay Dardenne.

Each Great Place award winner receives $1,500 and is honored at an awards reception at the Smart Growth Summit, a program of the Center for Planning Excellence.

The 2012 Great Places in Louisiana awards program is sponsored by Amedisys, Care Innovations and the Louisiana Chapter of the American Planning Association.