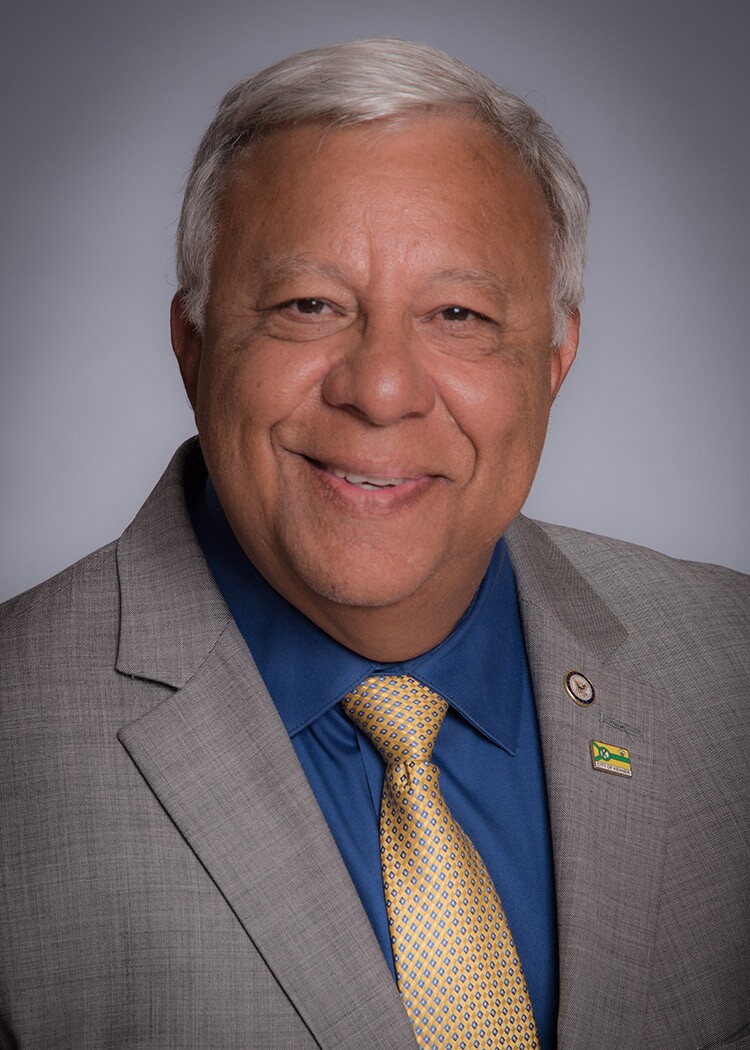 Kenner resident Rafael E. Saddy has been selected to receive the AARP Louisiana (AARP LA) 2018 Andrus Award for Community Service. He will be recognized at a reception held on Wednesday, November 7 at 4:30 p.m. at The Crossing located at 519 Williams Blvd. in Kenner, LA.

Named after AARP's founder, Dr. Ethel Percy Andrus, the Andrus Award is the association's most prestigious award for volunteer service. It recognizes volunteers who have used their skills and talents to give back to the community through volunteerism.

Saddy has served in the New Orleans metro community for over 37 years. A Nicaraguan native, Rafael is bi-lingual and uses his talents to bridge the diversity gap by linking programs, resources and opportunities to Hispanic/Latino communities across the state of Louisiana, particularly in the city of Kenner which has the fastest growing Hispanic population.

"I am honored to recognize Rafael Saddy as the recipient of the AARP Louisiana 2018 Andrus Award," said Bobby Savoie, AARP Louisiana State President. "In keeping with Dr. Ethel Percy Andrus' legacy of service, Rafael has exhibited leadership, passion, as well as vision to change lives through his voice and can-do attitude on behalf of Hispanic/Latino communities in his own community and across the state of Louisiana."

He is the founder of the community non-profit the Latin American Civic Association (LACAL), a volunteer producer of Hispanic television program Hablemos Claro--City of Kenner TV 76and a guest columnist for the Kenner Star newspaper. He serves on the governing board of Ochsner Hospital in Kenner and has served as task force member for Catholic Charities, the Association of Nicaraguan in La., Association of Guatemala, Unidad Hispanoamericana and the Association of U.S. Naval Reserve Retirees.

Saddy served as an AARP LA Executive Council member for six years with a stint as interim state president. He continues to serve as Diversity Council Chair overseeing the committee's advocacy, engagement and outreach efforts to multicultural communities. He is also a graduate of AARP's Volunteer Leadership Academy (VLA) and has represented AARP at several national training events and Lobby Day on Capitol Hill.

"When I think of exceptional volunteers and leaders in the community, I immediately think of Rafael," said Denise Bottcher, AARP Louisiana State Director. "He has a heart of service and puts his fellow man ahead of himself. Wherever there is a need, Rafael fills it. He has shown compassion and leadership countless times on behalf of AARP. It was truly inspiring to walk the halls of Congress with Rafael several years ago to protect Social Security and Medicare from budget cuts. Our entire Louisiana delegation knows and admires his leadership in the Kenner community. His service to others is remarkable."

Saddy serves as a community champion promoting the AARP mission and programming in the areas of caregiving, financial literacy, advocacy and personal fulfillment. He initiated partnerships between AARP LA and the city of Kenner, Ocshner Hospital, Jefferson Parish Sheriff's Office, the Hispanic Senior Center and Andela festival organizers

"We are all very proud of Rafael Saddy for winning the AARP Andrus Award for Community Service," Kenner Mayor Ben Zahn said. "One of the reasons I wanted Rafael to join the team in Kenner as Cultural Diversity Coordinator is because of the volunteer work he has done in the community and his desire to help others. This award is a well-deserved honor, and I want to thank AARP Louisiana for recognizing people like Rafael who make a difference in the community."

He has received numerous awards and recognition for his work bringing about positive community change. He was appointed by former Governor Bobby Jindal to the Kenner Naval Museum Commission and the Council for the Provision of Governmental Services to Latin Americans.

He was also awarded Dillard University's Champion of Change for his work to educate Hispanic/Latino residents about the Affordable Care Act and homeownership. He has served as the City of Kenner Magistrate Court interpreter and volunteer interpreter to Jefferson Parish Emergency Operation Center and the Recovery & Rebuilding Task Force to help individuals impacted by disasters.

The Kenner Recreation Department via LACAL will receive a $500 donation from AARP LA on behalf of Rafael, to support the Kenner soccer program.