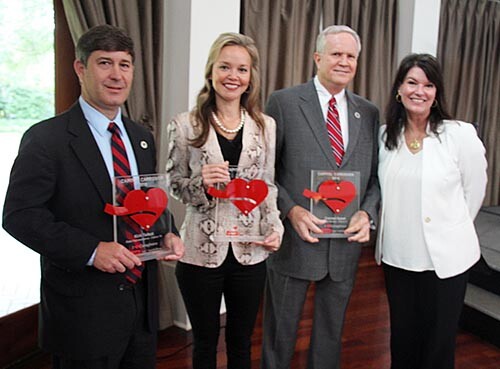 AARP recently recognized three Louisiana elected officials with the 2018 Capitol Caregiver Award. They were selected for their work championing issues that improve the quality of life for older Louisianans during the 2018 legislative session.

New Orleans City Councilmember-at-Large Helena Moreno and State Representative Kirk Talbot were recognized for their legislation which now allows nursing home residents and family members to install video cameras in the resident's room which connects them to their loved ones and helps make them a part of the caregiving team. State Senator Conrad Appel was also recognized for his efforts to expand home and community based services for older Louisianans.

"We are honored to present these legislators with the 2018 Legislator of the Year Award. Their commitment and tireless dedication toward improving the lives of older Louisianans is remarkable," said Denise Botcher, AARP Louisiana State Director.

"AARP has long valued legislative leaders who champion issues that are important to the 50+ population and the impact they make to their communities, neighbors, and the programs they serve," said Andrew Muhl, AARP Louisiana Advocacy Director.

AARP is a nonprofit, nonpartisan membership organization that champions issues important to the 50+ population. Advocacy positions are guided by public policy which is determined by an all-volunteer National Policy Council and Board of Directors.