The AARP Louisiana State Office is made up of a diverse group of professionals with a wide range of expertise. Together with the help of volunteers, we work every day in communities in our state to make them more livable for you and your family.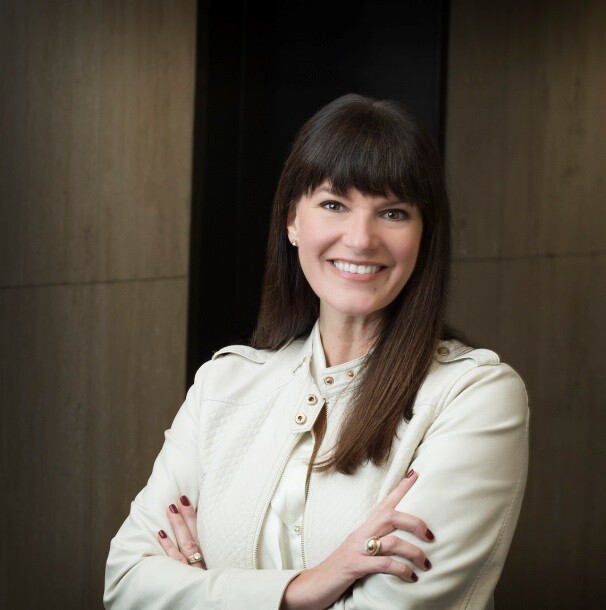 Denise Bottcher is the State Director of AARP Louisiana and is responsible for advancing the organization's social mission on behalf of Louisianans 50-plus and their families. With nearly 500,000 members and 22 volunteer leaders across the state, Denise leads the five-member team in Baton Rouge and New Orleans to help all generations live their best lives in their own homes and communities through advocacy, education and service.
Through her strategic guidance and leadership, Denise and her team have driven social change at the state and local level by working with policy makers, collaborative organizations, and dynamic volunteers. Family caregiving, health care, financial resilience, and livable communities are her top priorities.
Denise joined AARP in 2010 as Associate State Director of Communications, overseeing the media and communications strategy for advocacy, community outreach and member communications. Her career spans over 25 years in the private sector, government and non-profit arena. She has an extensive background in crisis communications, targeted communication and advocacy strategies for businesses, politicians and government agencies. Among her varied experience, she served as the press secretary and official spokesperson for Governor Kathleen Blanco during Hurricanes Katrina and Rita.
Andrew Muhl is the Associate State Director of Advocacy for AARP Louisiana. For the past three years he has provided strategic leadership for championing issues important to the 50+ population at the state legislature and in communities across Louisiana.
Engaging thousands of advocacy volunteers at the grassroots level, Andrew has been a part of several recent legislative successes including the passage of the Louisiana Family Caregiver Act, which impacts nearly 700,000 families who care for their loved one. His leadership at the State Capitol also led to pension growth and affordable health care. His work to build strong partnerships and relationships has brought real assistance to family caregivers and improvements in the quality of life for older Louisianans.
Prior to joining AARP, he spent six years advocating on behalf of cancer patients, cancer survivors and their caregivers with the American Cancer Society. He also worked in Governor Kathleen Blanco's administration as a policy advisor and legislative liaison.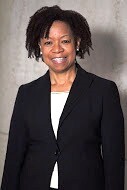 Linedda McIver is the Associate State Director of Multi-Cultural Outreach directing our community efforts in New Orleans to advocate, educate and engage individuals 50+ in AARP's social change programs, particularly health security, financial resilience, personal fulfillment and livable communities.
Linedda joined AARP after serving the American Red Cross Southeast Louisiana Chapter as its Director of Community Outreach. In that role, she worked in partnership on numerous projects with elected leaders and other stakeholders whose interests and efforts are relevant to ours.
A New Orleans native, Linedda's experience in the field of communications and community relations is extensive, spanning over 30 years including stints as community relations director for New Orleans Public Schools and the Housing Authority of New Orleans. She holds a Bachelor's degree in Communications from Loyola University and is a former high school teacher.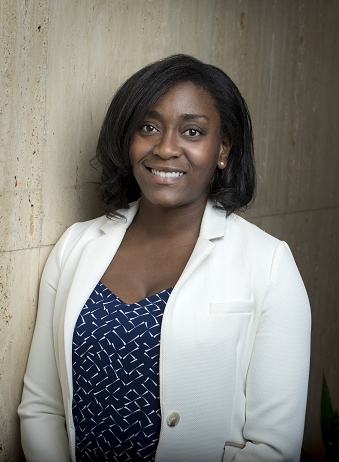 Lani Gholston is the Senior Operations Associate, managing the day-to-day operations of the state office. Prior to joining AARP, Lani was a program officer with the Corporation for National and Community Service (CNCS) where she worked to strengthen communities and promote volunteerism by developing and supporting Senior Corps and AmeriCorps VISTA programs.
Lani has a passion for community building and has served as an AmeriCorps VISTA in Prescott, Arizona with the Yavapai Reentry Project in a capacity where she developed various operational structures to help the budding nonprofit diversify its financial income streams, create fluid community partnerships and enhance education and outreach efforts.
Lani serves as Chairwoman of the Baton Rouge Youth Coalition, volunteers with the Greater Baton Rouge Boys and Girls Club and mentors two public school students. Lani has made Louisiana home after moving south from New York to attend Paul M Hebert Law Center at Louisiana State University where she graduated with her Juris Doctor and Civil Law degree in 2013.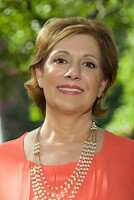 Rebecca Stahr, Senior Program Specialist, manages the New Orleans AARP Community Resource Center, leads the Age Friendly initiative, and coordinates volunteer service for the State Office.
Rebecca championed outreach initiatives of the 50+ population for AARP, National Association of Home Builders, and The Home Depot, introducing livable community principles to over 5,000 people. Impacting community engagement efforts for Aging Atlanta Task Force, AARP Foundation, and The Easy Living Home Coalition.
Rebecca advanced quality of life for older adults, led community development of nonprofits, community relations, and fundraising initiatives. Rebecca co-created and produced the Livable Lifetime Show House in Atlanta with AARP and 16 other community entities. The nation's first universally designed show house, this project showcased a "hands-on" lifetime home model for achieving longevity beautifully and affordably. An LSU and Georgia State University graduate, Rebecca holds a Gerontology Masters Certification.
LaTonya Scott is the Associate State Director of Communications. She is responsible for developing communications strategies that help advance the state's efforts to catalyze broad impact through the sharing of effective ideas and practices. These strategies include publications, web blogging, social media, media outreach, community outreach, and more.
LaTonya joined AARP after serving as Director of Public Relations at Baton Rouge Community College (BRCC). In that role, she handled all communications, advertising, and marketing for the college. In 2013, she effectively led the communications strategy for BRCC's merger with Capital Area Technical College (CATC), and received recognition for her efforts.
A Baton Rouge native, LaTonya is a graduate of Southern University A&M. She holds a Bachelor's degree in mass communications and a Master's degree in public relations. She has a background in news media, having worked at WAFB Channel 9 News for 5 years as a morning news producer.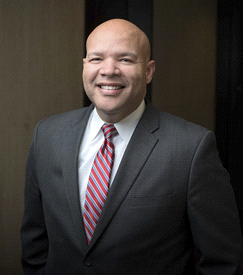 Troy J. Broussard is the Associate State Director of Advocacy and Community Outreach and focusing on growing AARP Louisiana's influence with its Congressional Delegation, increasing its footprint in Baton Rouge, strengthening member outreach in Shreveport and Monroe, and developing the team's Veterans outreach strategy to support social change that benefits the 50+ population.
Troy joined AARP in December 2016 and brings a wealth of experience and expertise in government and customer relations from the telecommunications industry, namely Cox Communications and AT&T, where he led result-oriented teams to improve performance in the business market and increase service satisfaction with consumers.
Troy is a Veteran of the Louisiana Army National Guard 2 nd Battalion, 156 th Infantry Brigade (Company A) Combat Team having served six years as a Unit Level Communications Maintainer. During Operation Desert Storm/ Shield Gulf War, Troy was deployed to Ft. Hood, Texas to provide American protection to the Army base. A Louisiana native, Troy earned his MBA from Southeastern Louisiana University and a Bachelor of Arts in Political Science from University of Louisiana at Lafayette.
What we do might surprise you! We're all about Real Possibilities in Louisiana. Discover more at www.aarp.org/la. You can also "Follow" us on and "Like" us on Twitter and Facebook @AARPLouisiana.