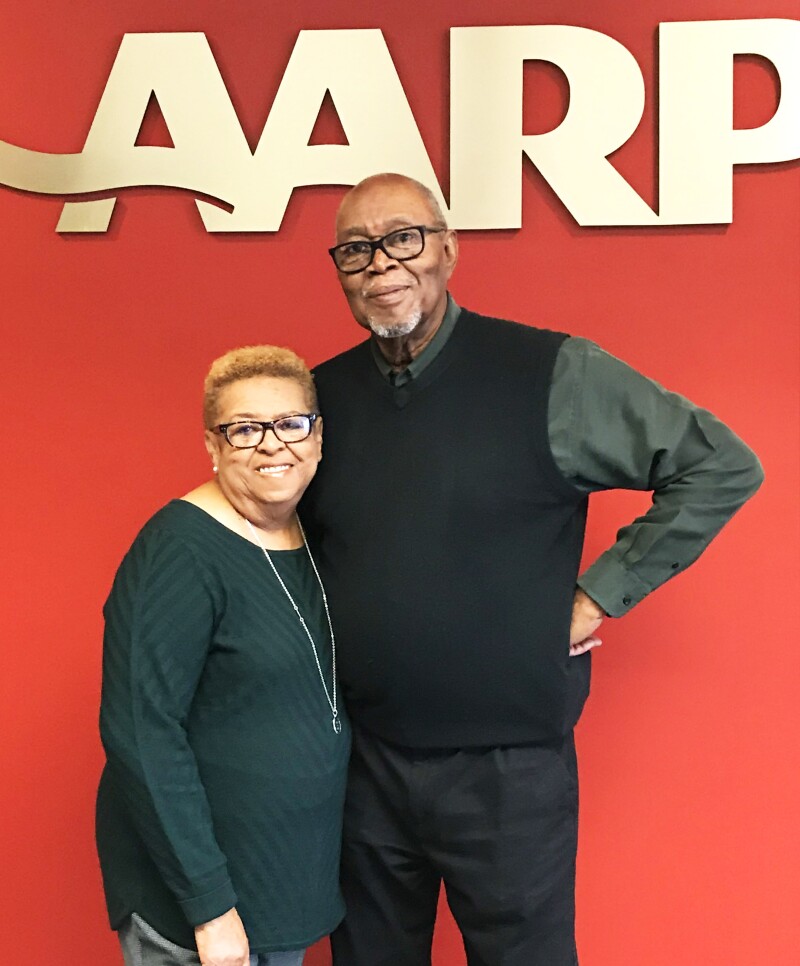 Darrow residents and dynamic duo, Natalie and Alfred Mason have been selected to receive the 2021 Andrus Award for Community Service—the Association's most prestigious and visible state volunteer award for community service.

AARP Louisiana selected the Masons for their generous service which has greatly benefited their community, supported AARP's vision and mission, and inspired other volunteers. They admit, after their church and family, "AARP is number two" which illustrates their dedication.

The Masons are originally from New Orleans, but moved to Darrow, a community near Gonzales and Donaldsonville, after Hurricane Katrina in 2006, sparking their involvement with AARP to serve older adults.

Along with several neighbors who had also been uprooted from Katrina and were living in Darrow, they started the AARP Chapter 1449 in Gonzales. Natalie became the inaugural president with Alfred as the legislative chairperson. Alfred succeeded Natalie as president and completed his second term in 2020. Over the years, the Masons have grown the Gonzales chapter to popularity so much, so they have a waiting list.

"They are 81 and 80 and are still very active and they love AARP," says Valerie Prier, the Mason's oldest daughter. "They still inspire me, 20 years into their retirement."

In addition to their work with their local AARP chapter, they are also a fixture within the AARP Louisiana State Office, serving in almost every capacity to support the team.

Both are trained as presenters in the Speakers Bureau, delivering caregiving and fraud prevention workshops in libraries across greater Baton Rouge. They also volunteer with the AARP Fraud Watch Network Helpline, assisting callers with questions and concerns about fraud and scams.

The Masons are also AARP advocates, helping to fight for adults 50+ at the state legislature. They also served as office volunteers prior to the pandemic, and consistently help to recruit more volunteers to help in their community.

"I am honored to recognize Natalie and Alfred Mason as the recipients of the AARP Louisiana 2021 Andrus Award," said Bobby Savoie AARP Louisiana State President. "In keeping with Dr. Ethel Percy Andrus' legacy of service, the Masons have exhibited leadership, service, passion, as well as a vision to change lives through their can-do attitude."

AARP Louisiana will donate $1000 on behalf of Natalie and Alfred Mason to the Arc of East Ascension. The Arc's mission is to promote and protect the human rights of people with intellectual and developmental disabilities, and to support their inclusion and participation in the community throughout their lifetimes.

Recipients across the nation were chosen for their ability to enhance the lives of AARP members and prospective members, improve the community in or for which the work was performed, and inspire others to volunteer.

Watch the video below to learn more about Alfred and Natalie.


Meet the 2021 Andrus Award Recipients