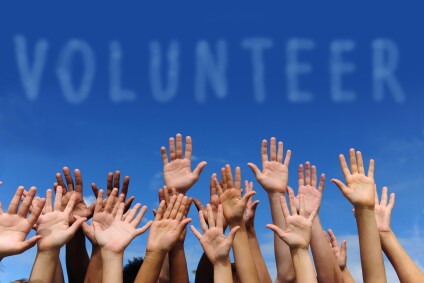 AARP Louisiana is looking for exceptional volunteer leaders to represent the Lake Charles, Lafayette and Monroe regions on the Executive Council -- the top volunteer team who bring a variety of skills, experience and backgrounds to the state team.

Leaders with a passion for issues that impact people as they age are needed to motivate our members, volunteers, the public and elected officials.

If you are interested, email us today! We need visionary leaders to help shape AARP Louisiana's education and advocacy efforts.

The ideal candidate:

Understands, supports and reflects the mission of AARP -- to enhance the quality of life for all as we age, to lead positive social change and to deliver value to members through information, advocacy and service;
Helps position AARP as an influential thought leader in the state, leading change and influencing the future;
Has a knowledge and passion for at least one of AARP's 2013-2014 priority issues -- economic security, utilities, health care, long-term care, livable communities and transportation;
Is willing to work in partnership with state office staff and volunteer leadership in the development, implementation, and monitoring of the state plan;
Will explore avenues for enhanced volunteer and membership engagement throughout the local area;
Has Internet access, is Microsoft Word and email proficient, and has familiarity with Facebook and Twitter or is willing to learn;
Is a strong public speaker;
Is willing to take a leadership role in recruiting volunteers, engaging members, and managing a team of advocates in their local area;
Is open to new ideas as well as diverse individuals and groups.
Executive Council members initially serve a two-year term and can serve up to three consecutive two-year terms. The Executive Council meets in person quarterly and holds monthly conference calls. Some travel is required in Louisiana, particularly to the State Office in Baton Rouge and the Community Resource Center in New Orleans. Approved travel and expenses are reimbursed.

Please consider applying for this exciting leadership position by emailing laaarp@aarp.org. We will send you an application.