The Prostate Health Education Network (PHEN) is teaming up with AARP Louisiana, to bring Garrett Davis' Broadway-style stage play "Daddy's Boys" to the Southern University of New Orleans (SUNO) Arts, Humanities and Social Sciences Auditorium (6400 Press Drive, New Orleans, LA) on June 29, 2019 for a FREE performance and prostate cancer educational workshop, at 6:00 p.m. The play is open to both men and women of all ages; this is the first performance in the SUNO auditorium since it broke ground on the $21.2 million facility following the aftermath of Hurricane Katrina.

"Knowledge is the best defense against prostate cancer and this play is an extension of PHEN's educational outreach efforts over the past 15 years," said Thomas A. Farrington, founder and president, the Prostate Health Education Network. "This innovative format has shown strong appeal to men and women which has entertained and educated audiences, enabling us to reach thousands with knowledge to help save more lives," according to Farrington, an 18-year prostate cancer survivor.

"Daddy's Boys" uses a highly entertaining infotainment approach to tell the story about a widowed father and his sons, who are in a fractured relationship, coming together when faced with a prostate cancer diagnosis. The play has received outstanding reviews and feedback from sold-out audiences in Atlanta, Georgia; Jacksonville, Florida; Philadelphia, Pennsylvania; Glendale, Maryland; Richmond, Virginia; Detroit, Michigan; Greensboro, Fayetteville and Winston-Salem, North Carolina; Birmingham, Alabama; Milwaukee, Wisconsin.

The play is the latest health-oriented presentation by award winning playwright Garrett Davis, who uses humor and music-laden dramas to bring awareness to major health issues facing minorities. The PHEN/Davis collaboration builds on Davis' established portfolio of stage productions that highlight diabetes and Alzheimer's disease among other issues.

The "Daddy's Boys" performances are free of charge to the public with tickets made available online and through PHEN's community partners.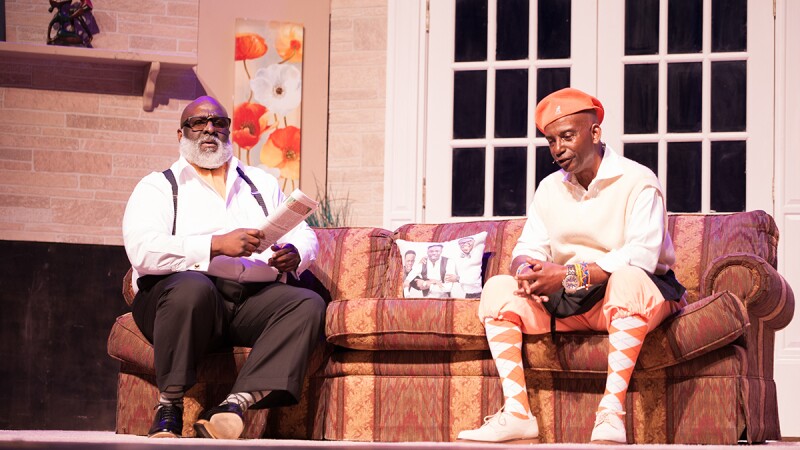 _SPG3086-older brother conversation.jpg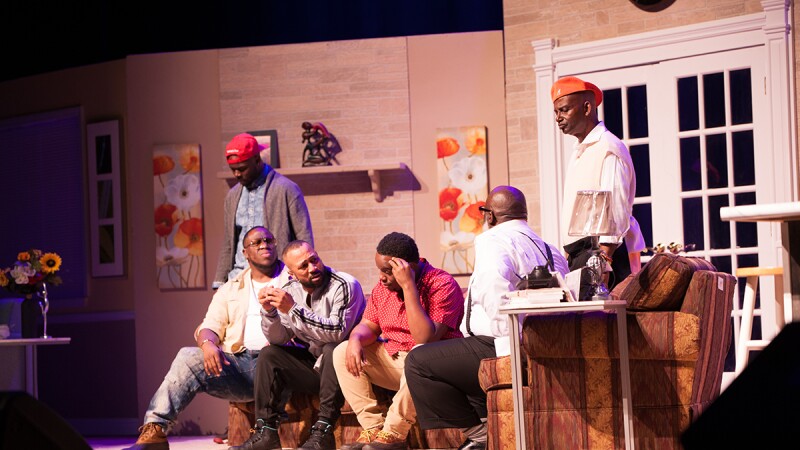 _SPG3133-emotion-reaction to diagnosis - 2.jpg
_SPG3374-reconciliation-bond.jpg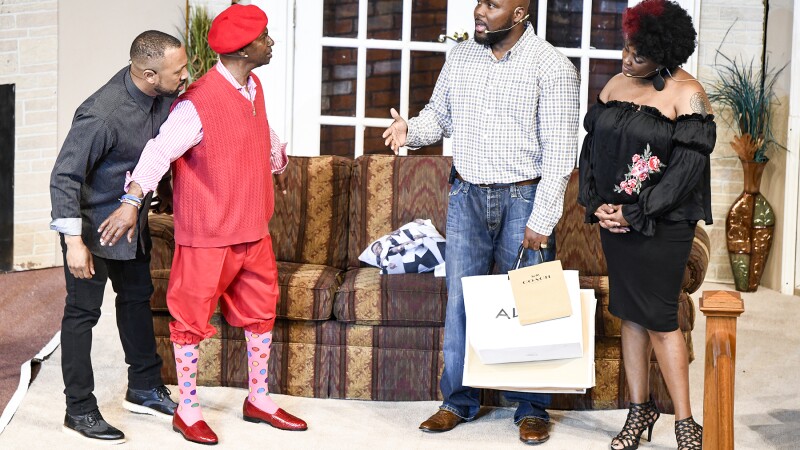 "AARP Louisiana is excited to team up with PHEN to present Daddy's Boys to the New Orleans community and shed light on the need for increased prostate cancer education and awareness," said AARP Louisiana State Director Denise Bottcher. "African American men are more than twice as likely than men of all other races to be affected by this disease."

PHEN is touring Daddy's Boys nationally with the support of partners including Amgen, Astellas, Bayer, Pfizer Oncology and Janssen Oncology, Genomic Health and Myriad. The nonprofit works with its nationwide network of church partners, HBCUs and other partners to host and promote the play within their communities.

The next performance of "Daddy's Boys" will take place in Boston, Massachusetts in October 2019. More information and tickets are available at: www.daddysboys.org. Churches and other organizations that may be interested in hosting "Daddy's Boys" should email PHEN at rapcancer@prostatehealthed.org.

About PHEN

The Prostate Health Education Network (PHEN) is the nation's leading prostate cancer patient education and advocacy organization addressing the needs of African American families and partners with churches across the country with its educational outreach efforts. PHEN is a Boston-based 501c(3) non -profit organization, founded in 2003. Prostate cancer is the leading cause of cancer among all men. Black men are diagnosed at a rate 60% higher with a death rate 130% higher than men of all other racial and ethnic groups. PHEN provides education and awareness programs with its community partners and online towards eliminating this disparity. Learn more at www.prostatehealthed.org.