Get Information on the Skills to Get Your Next Job

Attend AARP's live online workshop

Tuesday, August 28, 2018, 6-7 p.m. CT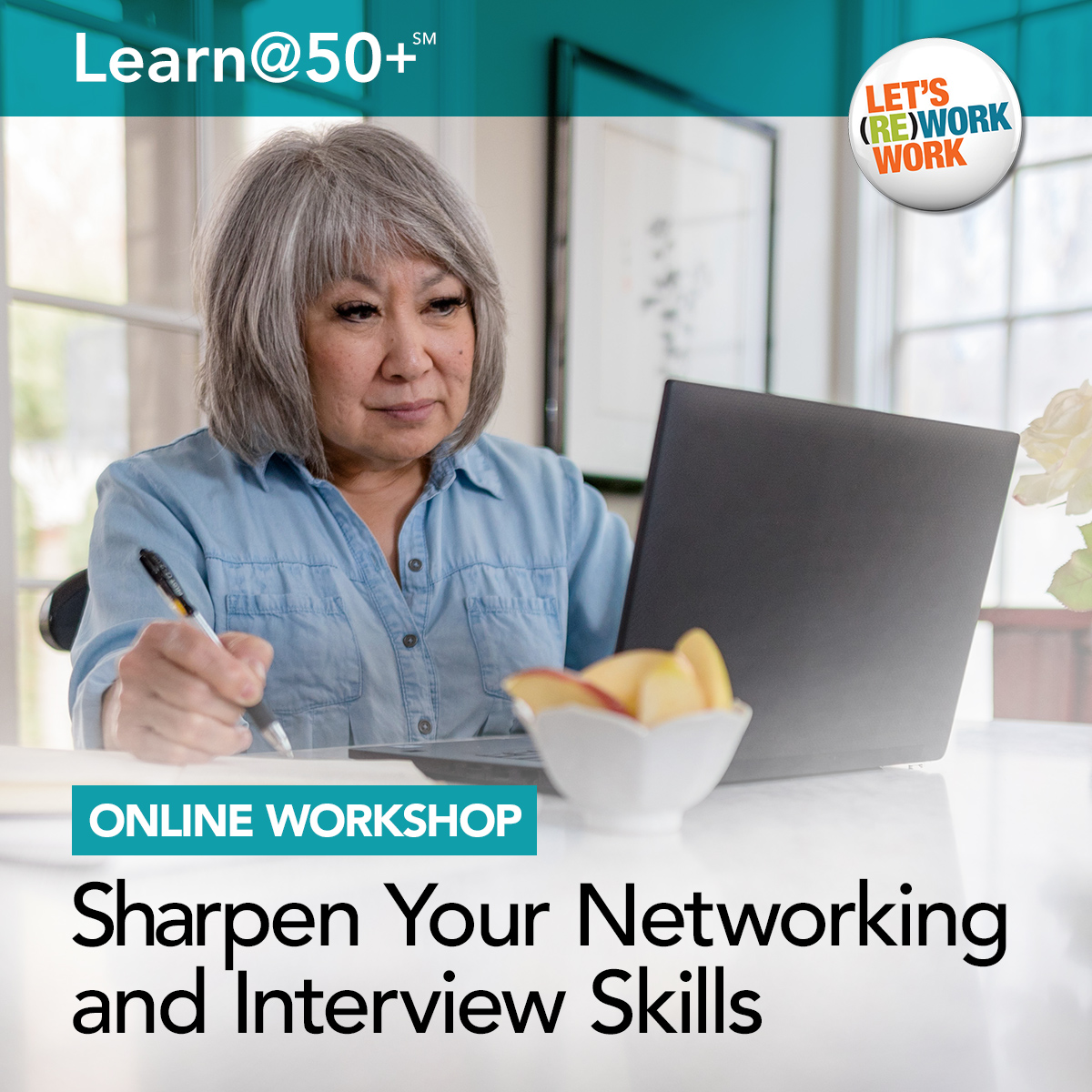 When it comes to finding a new job, everyone could improve their networking and interview skills—especially in today's ultra-competitive market. The good news is, there are some tips and ideas that can help you stand out from the crowd and secure the position you want.

Sharpening Your Networking and Interview Skills is a live online workshop based on AARP's popular in-person event of the same name. You'll have the opportunity to learn about how to identify key contacts in your personal network and ways to prepare for different types of interviews—including those conducted via panel and live video. You'll also have the chance to connect with fellow job seekers and career search experts.

In this interactive, one-hour workshop, you'll have the opportunity to learn about:

How to use your contacts to find a better job
How to promote your best qualities
Tips to ace your interview and handle tough questions
And much more!
Sign up now for the opportunity to get your job search off to a smarter and more successful start. And feel free to spread the word among family and friends.

Click here to register today!