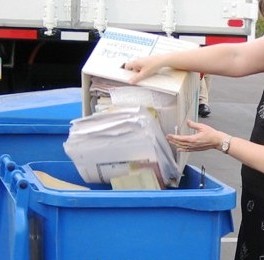 AARP Louisiana is offering two sessions at which Bayou Staters can protect themselves from identity theft by shredding up to four boxes of personal documents such as bank statements, canceled checks and receipts.

The free events are on Saturday, April 18, from 9 a.m. to 1 p.m., at the Whole Foods Market in Baton Rouge, at 7529 Corporate Blvd.; and on Saturday, April 25, from 10 a.m. to 1 p.m., at the Greater St Stephen Full Gospel Baptist Church, at 5600 Read Blvd., in New Orleans.

You may register for the Baton Rouge location at cvent.com/d/nhqvln/lQ; for the New Orleans site, visit aarp.cvent.com/NOFreeShredding2020.

You may also call 877-926-8300 for either shred session.

Learn more about dangerous scams and how to avoid them at aarp.org/fraud.