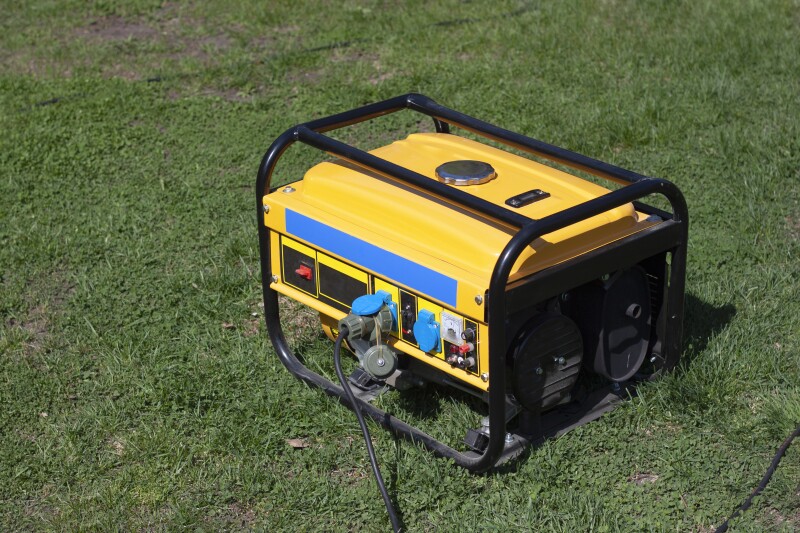 While generators can be a life-saver after a disaster they can also be deadly if you don't use them cautiously. Using a generator indoors CAN KILL YOU in minutes. The exhaust contains carbon monoxide, a deadly poisonous gas you cannot see or smell. Here are 10 tips to help keep you safe:


Never run a generator indoors or in partly enclosed areas such as garages. Only use outdoors at least 20 feet away from windows, doors, vents, crawl spaces, and in an area where adequate ventilation is available and will not accumulate deadly exhaust gas.
Never connect a generator to your home's electrical system.
Make sure your generator is properly grounded.
Do not refuel a hot generator.
Do not store gasoline indoors as it is extremely flammable, and do not smoke near fuel or generator.
Using a fan or opening doors and windows WILL NOT provide sufficient ventilation.
It is recommended that you install battery-operated carbon monoxide alarms/detectors indoors when using a portable generator.
Never add fuel while the unit is running or hot. Allow the generator and engine to cool entirely before adding fuel.
Always follow the owner's manual instructions when using a generator.
DO NOT cut corners.

Signs of Carbon Monoxide Poisoning
According to the Mayo Clinic, there are a few common symptoms that could point to carbon monoxide poisoning. If you're experiencing any of the following, move to a place outside with fresh air and seek medical attention:

Dull headache
Weakness
Dizziness
Nausea or vomiting
Shortness of breath
Confusion
Blurred vision
Loss of consciousness