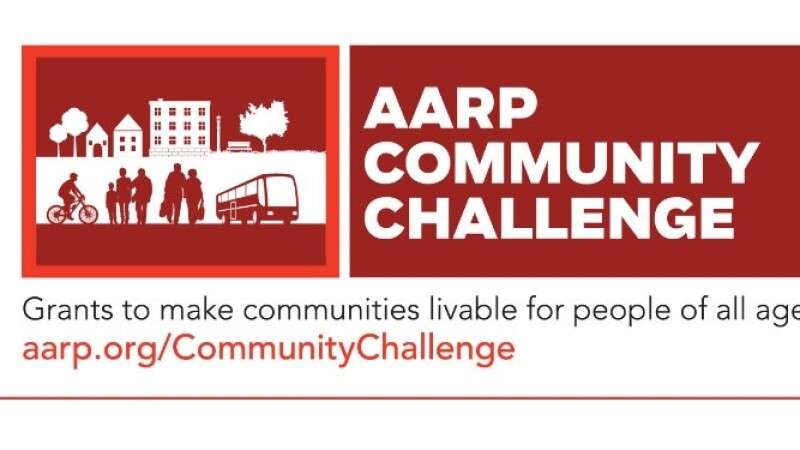 Communities across Massachusetts are working each and every day to become more livable for residents of all ages.

In support of that work, AARP is excited to announce the largest number of grantees and funds to-date through the Community Challenge grant program. These "quick action" grants are being distributed to 184 organizations across all 50 states, Washington D.C, Puerto Rico and the U.S. Virgin Islands.

The Community Challenge funds innovative projects that inspire change in areas such as transportation, public spaces, housing, smart cities, civic engagement, coronavirus response and more.

AARP Massachusetts is incredibly proud to have three] grantees right here in our state. Our goal is to support their efforts to create great places for people of all backgrounds, ages and abilities and the coronavirus pandemic has only underscored the importance of this work.

Here in Massachusetts, these exciting and diverse projects were funded:


Beverly Main Streets: Awarded $10,000 to supply 50 senior residents with raised garden beds to be installed and planted with flowers and vegetable plants in front of their homes. To combat social isolation, seniors will also be matched with local families who will visit and assist with gardening.

City of Greenfield: Awarded $22,000 to transform a parking lot into a vibrant pocket park and community gathering spot in the center of downtown. Plans include the creation of a rain garden, a new bench at an existing bus stop, a chess table with chairs, and a bike pump/repair station.

Dudley Street Neighborhood Initiative: Awarded $10,000 to create dynamic virtual spaces for intergenerational dialogue so that residents can connect online to address community issues, attend workshops and join support groups.
The Community Challenge is part of AARP's nationwide work on livable communities, which supports the efforts of neighborhoods, towns, cities and counties across the country to become great places for all residents. We believe that communities should provide safe, walkable streets; affordable and accessible housing and transportation options; access to needed services; and opportunities for residents to participate in community life.

To learn more about the work being funded by the AARP Community Challenge both here in Massachusetts as well as across the nation, visit aarp.org/CommunityChallenge. You can also view an interactive map of all of the Community Challenge projects and AARP Massachusetts' livable communities work at aarp.org/livable.