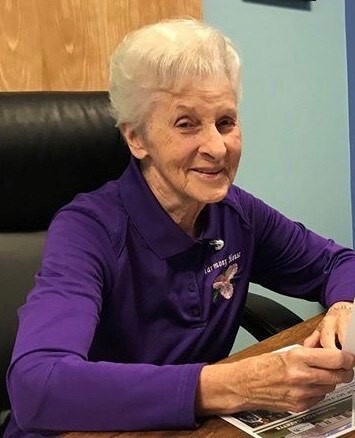 Ruth Willemain has been selected by AARP, the nonprofit organization for people 50 and older, to receive the 2019 AARP Massachusetts Andrus Award for Community Service -- the Association's most prestigious and visible state volunteer award for community service.

AARP Massachusetts selected Willemain of Holyoke, Massachusetts for her remarkable service which has greatly benefited her community, supported AARP's vision and mission, and inspired other volunteers.

Willemain spent her career as a teacher but also dedicated herself to visiting terminally ill patients in hospitals and nursing homes. After many years of researching ways to provide better end of life care, she decided on The Social Model Hospice. She obtained her 501c3 status in 2007. Working with friends and clergy, a board of directors was formed that would start the beginnings of Harmony House of Western Massachusetts. Harmony House is a social model home for those who are facing the end of their lives alone, without adequate caregiver support. The mission of Harmony House is to provide compassionate care for terminally ill individuals within a comfortable, loving, home-like environment. The staff and volunteers are dedicated to maintaining the honor and dignity of each resident during the final stages of life.

The award was formally presented to Willemain at a luncheon ceremony on November 19 at the Delaney House in Holyoke.
This award acts as a symbol to the public that we can all work together for positive social change," says Mike Festa, AARP Massachusetts State Director. "AARP has long valued the spirit of volunteerism and the important contributions volunteers make to their communities, neighbors, and the programs they serve."
Recipients across the nation were chosen for their ability to enhance the lives of AARP members and prospective members, improve the community in or for which the work was performed, and inspire others to volunteer.