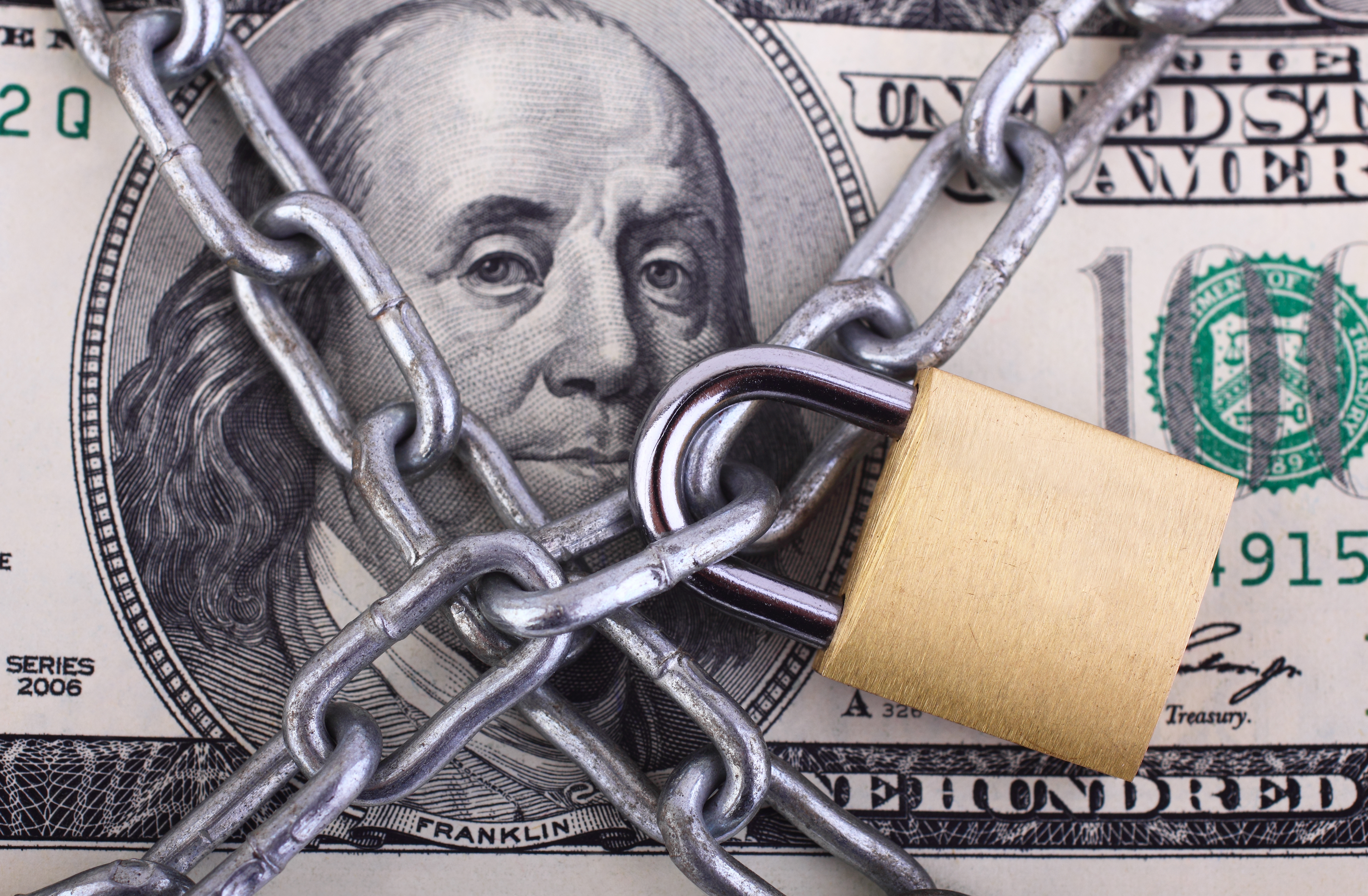 Sometimes it seems scams are everywhere; the phone calls, the texts, the emails. We're inundated with messages that seem dicey at best. It's no coincidence, either. Older Americas are more likely to be victims of scammers. The FBI says case involving older people are on the rise. In 2021, there were 92,371 older victims of fraud leading to $1.7 billion in losses. That's up 74% compared to 2020.

AARP is here to act as wise friend and fierce defender. AARP wants to arm people with right tools to combat con artists and fraudsters. That's why there's the Fraud Watch Network. It's a network of people constantly looking into scams and fraud; advocating for updated laws, finding new ways to protect people and getting the information out. Knowledge is power when combatting scam artists.


AARP Massachusetts has resources

Here in Massachusetts we have Fraud Talk Tuesdays. It's the second Tuesday of every month. Online, we rundown some of the latest scams going around and highlight how to protect yourself. From Romance scams to shopping scams, there are plenty of schemes in our area. If you'd like to join us for one of these discussions, you can sign up below:


May 9, 2023 at 12:00pm: Scams Targeting Veterans and their Families


A new AARP report finds that veterans are more likely to lose money to scams than civilians. Fraudsters often use military jargon and specific government guidelines to craft an effective pitch to steal money from military members and veterans. Register now to learn more about scams that are targeting Veterans and their families.
Register by clicking here.
AARP created the AARP Veterans Fraud Center, a new online education and resource center, to help protect veterans, service members, and their families against fraud.
June 13, 2023 at 12:00pm: Vacation and Travel Scams


These days, travel starts on the internet. But as you research destinations online and comb travel sites for savings on lodging and flights, keep a sharp eye out for deceptive offers and outright scams that could cost you a bundle.
Register by clicking here.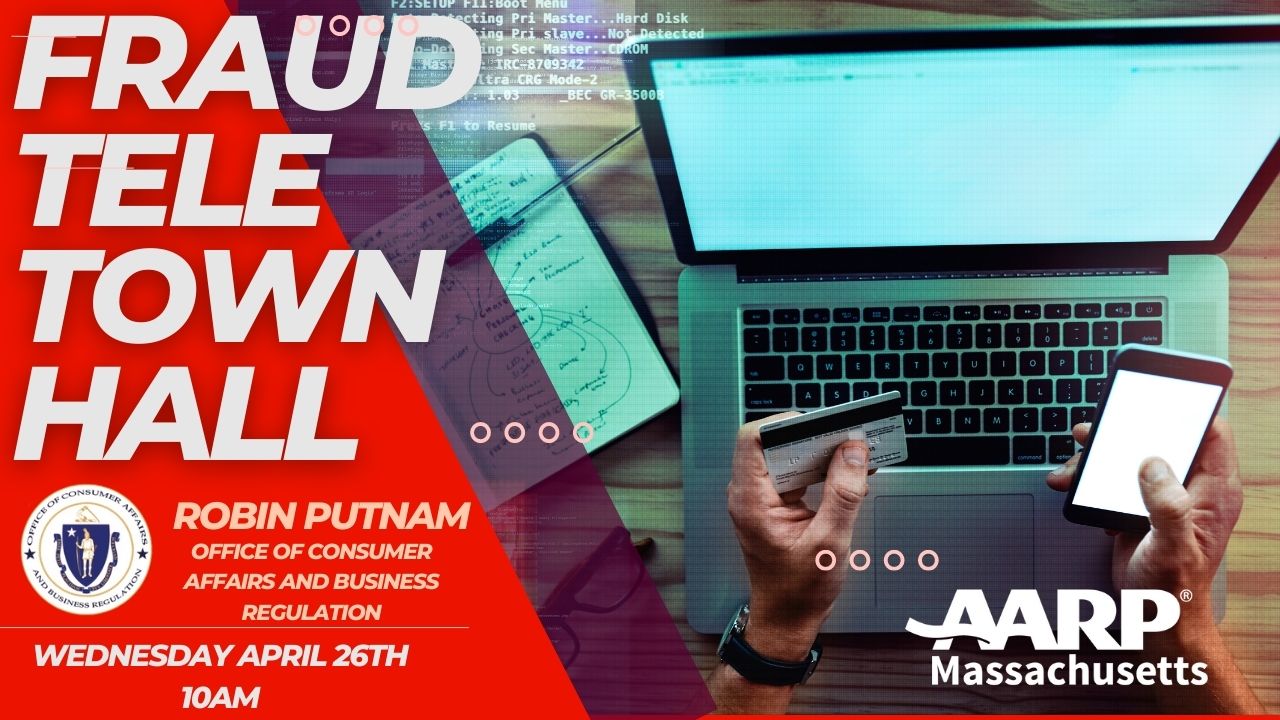 Occasionally we conduct Tele-town halls to learn more about scams.

Coming up April 26th AARP Massachusetts is hosting a live Tele-Town Hall to keep members alert to scams going on in our neighborhoods. We'll be talking with Robin Putnam. She's the Events & Outreach Manager
for The Office of Consumer Affairs and Business Regulation. We'll find out more about the office and how it protects consumers. It's all part of our Fraud Watch Network. You're invited to join the call with AARP members from across the Bay State to pose questions. State Director Mike Festa will moderate.



Last summer AARP Massachusetts teamed up with the Better Business bureau to look at what scams were circulating in the Bay State. We broke down the Gift Card Scam. Basically, if you're being asked to pay in gift cards something is wrong. We also took calls from listeners. One caller talked about how he likes to play with scam artists when they call. The BBB advice? Just hang up. If you'd like to listen to the show click here.

AARP Fraud Watch NetworkTM

AARP's Fraud Resource Center is a one stop location for all things fraud. It has dozens of tip sheets on how to recognize and avoid common scams, including videos that break down how scams work. Our team of fraud fighters has the real-world tips and tools to help protect you and your loved ones. you can find it here

AARP Fraud Watch NetworkTM is always updating the latest scams. One great resource is the Scam-Tracking Map. From your home to anywhere in the U.S, AARP can pinpoint the latest scams. On a map, if you chose a location, AARP will show you what fraudsters are up to in your area. The AARP Fraud Watch Network Scam-Tracking Map shows scams reported in your area in real time. Report your scam to warn your neighbors and see what else has been reported near you. You can find it here.

If you've been targeted by scams or fraud, you are not alone. Our trained fraud specialists provide support and guidance on what to do next and how to avoid scams in the future. The AARP Fraud Helpline, 877-908-3360, is free and available to anyone. AARP also offer online support sessions for further emotional support. Find that link here.

Changing the terms

AARP is also trying to highlight the way we talk about victims of scams. A lot of the times the words we use blame people who lose money to a scam. We say "She fell for it." Or "He was duped." Or "You got scammed." These are words of judgment. Even victims – when they aren't too embarrassed to admit they fell victim – use harsh words to describe what happened to them. Yet the reality is that people who fall victim to scams and fraud are just that, victims, as with other crimes in our society.

We can learn from victims of scams and that's the aim of our award-winning podcast, the Perfect scam. You'll hear stories of real scams. Explore fraud from the viewpoint of victims, law enforcement and the con artists themselves.

Believe it or not, there's a growing number of scams that target veterans, service members and their families. In 2021, Fraud cost veterans, active service members and their families $267 million. The average incident was $600. Scammers use a variety of tactics to get their hands-on veterans' hard-earned pensions and other hands-on benefits. There are ways to protect yourself. You can find out more here.

While education empowers older Americans to protect themselves, more is needed to eliminate this large-scale problem. That's why AARP advocates for laws and regulations at the state and federal level to protect adults age 50 and older. AARP has supported bipartisan legislation to strengthen consumer protections against scams, including bills that combat caller-ID spoofing and illegal robocalls. You can find out more on our advocacy here.