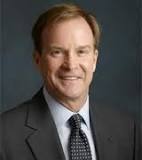 LANSING - AARP Michigan concurs with Attorney General Bill Schuette in his oppostion to legislation restructuring Blue Cross Blue Shield of Michigan.

AARP urges the governor not to sign the bills, which were passed by the Senate on Tuesday.

Here is a statement from Schuette:

Attorney General Bill Schuette has announced his opposition to legislation governing the proposed conversion of Blue Cross Blue Shield of Michigan (BCBSM) due to concerns regarding negative impacts on hundreds of thousands of Michigan seniors who rely upon Blue Cross for Medigap coverage. SB 61 and SB 62, as approved by the House Insurance Committee, would permit the conversion of BCBSM from a charitable health care corporation to a non-profit mutual insurance company.

"We need a full and complete commitment to seniors, one that protects them from the looming Senior Cliff, which could cause skyrocketing Medigap rate increases for Michigan's most vulnerable," said Schuette. "When the existing Medigap rate freeze ends in 2016, hundreds of thousands of Michigan seniors will either face higher rates or be left on their own to find new coverage if Blue Cross drops the Medigap plans. That is unacceptable, and as a result, I cannot support the legislation."

More than 200,000 Michigan seniors currently rely upon BCBSM's Medigap coverage. As a result of an historic agreement with the Attorney General, BCBSM's Medigap rates were frozen for five years (Details on the agreement: http://1.usa.gov/VaqbEH).

Schuette noted the following concerns regarding how seniors will be impacted by the legislation:

Once the historic Medigap rate freeze expires in August 2016, the seniors it protects could face what Schuette has called a "Senior Cliff": an immediate, 66% rate increase for seniors covered by BCBSM Medigap policies.  Future rate increases to Medigap plans offered through BCBSM will not be subject to Attorney General oversight, meaning the Attorney General will not be able to negotiate on seniors' behalf for lower rates once the freeze expires. The legislation permits BCBSM to halt its Medigap policies altogether in 2016, leaving seniors on their own to find new coverage, which would likely come at an increased cost and may provide fewer benefits than the current BCBSM policies.   The average $24 million per year allocation for five years by a newly-formed foundation will be insufficient to replace the current $180 million annual subsidy that keeps Medigap affordable for thousands of Michigan seniors.