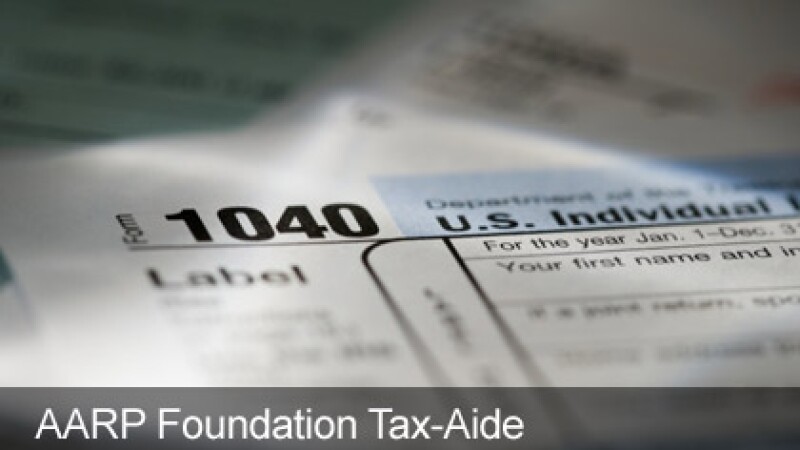 (Lansing, MI) — Beginning Feb. 1 and continuing through April 15, AARP Foundation will provide free tax assistance and preparation through its Tax-Aide program in Michigan and across the country.

AARP Foundation Tax-Aide is the nation's largest free tax assistance and preparation service. Since its inception, the program has served more than 50 million taxpayers.

AARP Foundation Tax-Aide started in 1968 with just four volunteers working at one site. Today, nearly 35,000 volunteers serve low- to moderate-income taxpayers at 5,000 locations. There's no fee, and AARP membership is not required.

In Michigan, more than 800 volunteers offer assistance at 150 sites, including senior centers, libraries, malls, banks, community centers and other convenient locations.

"We could not provide this valuable service without our dedicated volunteers, who make an indelible mark on the communities they help," said Paula D. Cunningham, AARP Michigan State Director.

AARP Foundation Tax-Aide volunteers are trained and IRS-certified each year to ensure they know about and understand the latest changes to the U.S. Tax Code.

Last year, Michigan AARP Foundation Tax-Aide volunteers helped more than 65,000 people file their federal and state tax returns. Those who filed through Tax-Aide received more than $28 million in returns and more than $3 million in Earned Income Tax Credits.

To find an AARP Foundation Tax-Aide site or more information, including which documents to bring to the tax site, visit aarpfoundation.org/taxhelp or call 1-888-AARPNOW (1-888-227-7669). AARP Foundation Tax-Aide is offered in conjunction with the IRS.



About AARP Foundation
AARP Foundation works to ensure that low-income older adults have nutritious food, affordable housing, a steady income, and strong and sustaining bonds. We collaborate with individuals and organizations who share our commitment to innovation and our passion for problem-solving. Supported by vigorous legal advocacy, we create and advance effective solutions that help struggling older adults transform their lives. AARP Foundation is the affiliated charity of AARP.