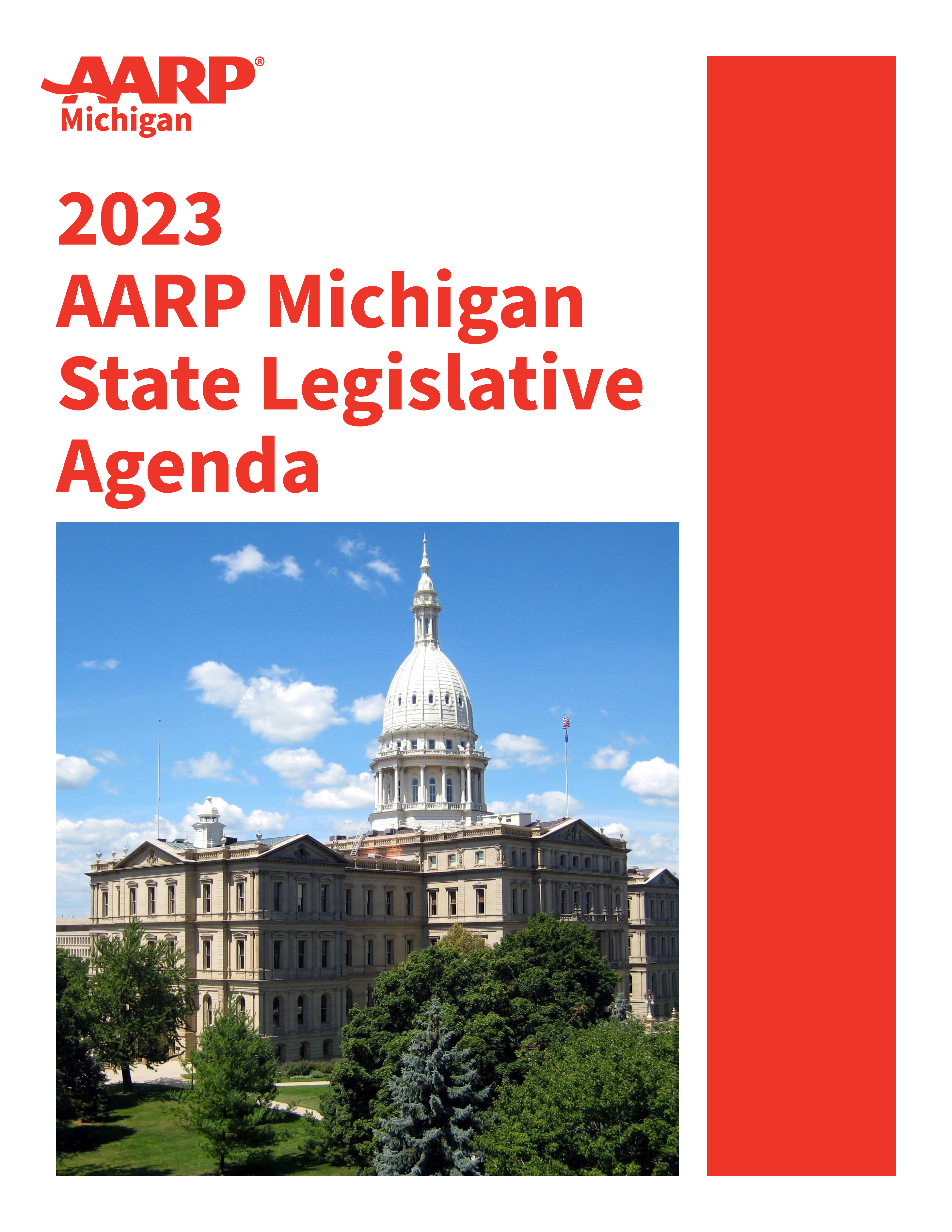 AARP, the nation's largest nonprofit, nonpartisan organization dedicated to empowering people 50 and older, announced today the priority issues on its 2023 Michigan Legislative Agenda. Approximately 3.9 million residents in Michigan are 50 and over, representing 39% of the state's population.

AARP's agenda is a call to action on policy issues that matter most to older Michiganders and their families. Specifically, AARP is calling upon policymakers to:


Repeal the retirement tax.
Increase support for family caregivers with a family caregiving tax credit and new caregiver resource centers.
Expand access to affordable and accessible housing.
Increase access to Home and Community Based Services.
Increase staffing for the Long Term Care Ombudsman.
Lower prescription drug prices and provide transparency.
"If you thought AARP was just about discounts, think again," said AARP Michigan State Director Paula Cunningham. "Our value is in our membership numbers and our ability to drive momentum on issues impacting older Michiganders and their families. We look forward to working with the governor and state legislators to deliver on these priorities for Michigan, and that starts right now with the repeal of the retirement tax."

AARP Michigan has 1.25 million members and more than 300 volunteers, including a frontline corps of advocacy volunteers who meet with legislators, provide committee testimony, rally on social media and more.

For media inquiries: Cathleen Simlar, csimlar@aarp.org.