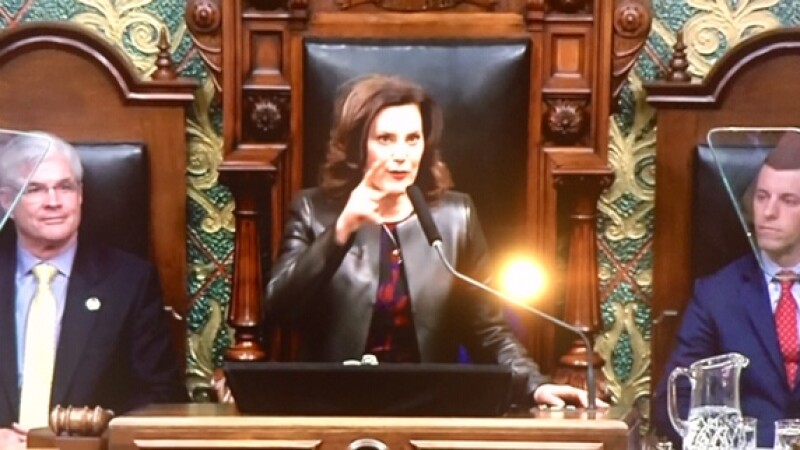 Paula D. Cunningham, State Director of AARP Michigan, applauded Gov. Gretchen Whitmer's plan announced in her State of the State message to create a bipartisan advisory task force that will recommend ways to cut the soaring costs of prescription drugs, and enable Michiganders in the short term to purchase their medications at lower cost from pharmacies in Canada.

"We're pleased to see progress being made on an issue that negatively affects so many Michigan families," Cunningham said. "We are tired of hearing stories about Michiganders who have to choose between buying groceries and purchasing lifesaving prescription drugs, like insulin.

"People of all ages depend on their prescriptions and unfair prices are putting their medicines out of reach," Cunningham said.

The pharmaceutical industry raised the average annual cost of brand name prescription drug treatment in Michigan 58 percent between 2012 and 2017. That far outstrips price increases for other goods and services. And it outstrips the average annual income for Michiganders, which increased only 9.8 percent over the same time.

"If you can't afford to fill a prescription, you could end up in the ER, or worse," Whitmer said, "The health of our state is only as good as the health of our people."

Prescription drug price reduction and control is the focus of a major national AARP campaign. AARP Michigan held a rally on the Detroit River late last year that centered on Canadian drug importation, drug pricing transparency and other potential cost-cutting measures.

Cunningham said AARP also is interested in the Governor's plan to ask the Legislature to cement into state law many of the protections and guarantees now in the Affordable Care Act, in case the U.S. Supreme Court strikes down the law.

Whitmer will ask that lawmakers incorporate into state law ACA features such as no penalties for pre-existing conditions, coverage of ambulance costs and immunizations, and a lifetime cap on insurance costs.

"Dismantling the ACA will be devastating for our state," Whitmer said. "We need to enshrine these protections in our law."