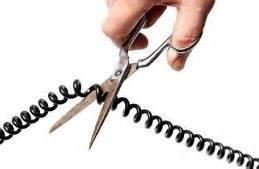 AARP Michigan strongly opposes Senate Bill 636, which would eliminate minimal consumer protections and cut landline service that is so important to seniors across the state, especially in rural areas.
Kelli Fritts, AARP Michigan Interim State Director, said: "About 90 percent of households age 65 and older still subscribe to landline service. The landline is a lifeline for so many of our seniors. To eliminate it would mean social isolation and threaten the health and well-being of our older adults. Don't cut the cord."
AT&T concedes in its own legal disclosure on advertising materials for their Wireless Home Phone that it is not compatible with medical alert systems, medical monitoring systems, home security systems and other services requiring data, Fritts noted. AT&T also says coverage and services are not available everywhere and that residents should have an alternative to the wireless network to access 911 service.
"The Wireless Home Phone is not an adequate alternative to a landline telephone," Fritts said. "Even AT&T acknowledges that.
"The legislation would require those who want to maintain their landlines to purchase a bundle of services they may not want or cannot afford," Fritts added.
"If there is any need to revamp Section 313 of the Telecommunications Act, it is instead to modify the existing legislation to ensure that consumers have actual competitive choices for reliable and affordable telephone service before allowing incumbent local exchange carriers to abandon communities and consumers.
"We urge the Senate Energy and Technology Committee to take a long look at Senate Bill 636 before moving forward."
Photo by marketingblog