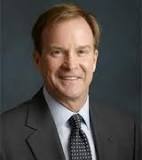 LANSING – A new free resource for Michigan families about protecting seniors from abuse and neglated in nursing homes is now available, according to State Attorney General Bill Schuette.

An educational brochure, entitled "Protecting Residents from Abuse and Neglect in Nursing Care Facilities" details resources and tips for seniors and families of seniors to educate themselves on ways to spot elder abuse and neglect in nursing homes as well as report any instances of abuse and neglect to Michigan's Health Care Fraud Division. The pamphlet lists red flags to look for pointing to signs of physical, sexual, verbal, and financial abuse, and neglect in nursing homes and care facilities.

"Our parents and grandparents are truly our Greatest Generation and deserve to receive the best and most loving care," said Schuette. "With the right resources and thorough education, together we can ensure the safety and security of Michigan's most vulnerable citizens."

Most Michigan caregivers treat their residents with dignity and respect, and provide appropriate care, Schuette said, but added that the few who do not should be reported immediately.

The Attorney General advises that if you have a loved one in a residential care facility, be sure to:

· Visit frequently, at different times – don't be predictable.

· Ask questions about care.

· Check for bedsores and unexplained bruises.

· Watch for weight loss or dehydration.

· Note the cleanliness of the residents and the facility.

· Keep a small journal for notes after visits.

· Take your camera – successive photos can be a good indicator of a resident's well-being.

· Report any suspected abuse to Schuette's Health Care Fraud Division.

The Health Care Fraud Division has the responsibility to investigate and prosecute patient abuse and neglect, and Medicaid provider fraud, statewide.

Referrals from concerned citizens are a critical source of information for the Health Care Fraud Division.

To view the full pamphlet and download it, view the following link: http://1.usa.gov/1jYn5hb.

Many Michiganders and their families depend on residential healthcare facilities to provide safe, quality services. Unfortunately, vulnerable residents are sometimes subject to abuse, neglect or mistreatment.

Criminal neglect may also occur when a caregiver fails to provide treatment or care that is necessary to maintain the health or safety of the individual. In such cases, patients and their responsible parties need to know that they have somewhere to turn.

If you suspect abuse or neglect of your loved one in a care facility, call the Health Care Fraud Division 24-hour hotline to report it: 1-800-24-ABUSE ( 1-800-242-2873 ) or file an online complaint with the Attorney General Health Care Fraud Division by visiting the following link: http://1.usa.gov/1l9yQPV.