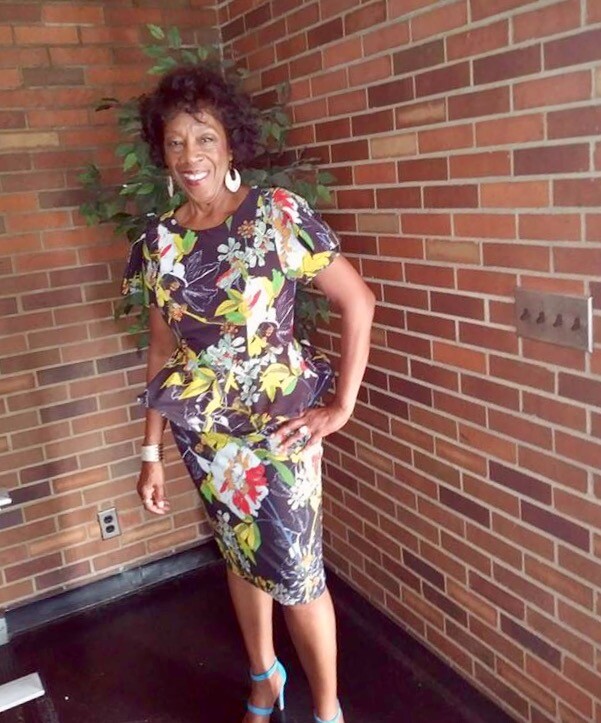 Gladys Pearson has fed families. She has organized women's workshops and helped to promote breast cancer awareness. The West Bloomfield woman has led drives to provide backpacks and prom dresses for students, and has sponsored character-building workshops for young people.

In recognition of these and many other achievements, Pearson is the winner of the 2017 AARP Michigan Andrus Award for Community Service, the organization's most prestigious volunteer honor.

The Andrus Award honors Michiganders who are sharing their experience, talent, and skills to enrich the lives of their community members. The tribute recognizes outstanding individuals who made their communities better in ways consistent with AARP's mission, vision and commitment to volunteer service.

Pearson was one of more than 30 nominees for the award.

"AARP Michigan takes great pride in congratulating Gladys Pearson for her tireless community service," said Chris Holman, volunteer President of AARP Michigan. "Her exemplary record of achievement, service and commitment clearly demonstrates the difference volunteerism can make in the lives of individuals and in the well-being and vitality of a community."

Pearson said she was "excited and a little overwhelmed" when she learned she won the award. She said she was inspired to volunteer to help people find their way in life because she was a 13-year-old mom who made it.

"Young people carry a lot of baggage today. I want them to know that whatever their challenges, they can make it to the finish line," she said.

Pearson will receive her award at the Breast Cancer Awareness Luncheon on Oct. 28 in Hamtramck.

In nominating Pearson for the honor, Emma White of Detroit commented: "She has impressed me with her tireless commitment to mentor, empower and give her time to help women of all ages to reach their highest potential.

"Without funding, she has facilitated workshops to train women to enter the work force. She has helped teen moms with parenting skills. Each summer she solicits donations of back packs and school supplies so youngsters can return to school with the necessary tools. Gladys established the 'Special Moments Clothes Closet,' a prom dress giveaway program, which ensures needy young ladies can have a beautiful new gown for their proms.

"Her work with young people has changed lives."

Pearson also sponsors a boot camp for young people ages 7-17 that teaches character building, etiquette, leadership, social awareness and conflict resolution.

"She has fed families. She has consoled the discouraged. I've seen the appreciation on the face of a senior citizen who has eaten Thanksgiving dinner they may not have had without Mrs. Pearson's work," White added.

The award is named for AARP founder Ethel Percy Andrus. Each state annually honors an award recipient.

AARP Andrus Award for Community Service nominees must meet the following eligibility requirements:

Nominees must be 50 years or older.
The accomplishments, achievements, or service on which the nomination is based must have been performed on a volunteer basis, without pay.
The accomplishments, achievements, or service on which the nomination is based must reflect AARP's vision and mission.